Tesla Model 3 rollover crash has a good ending for the driver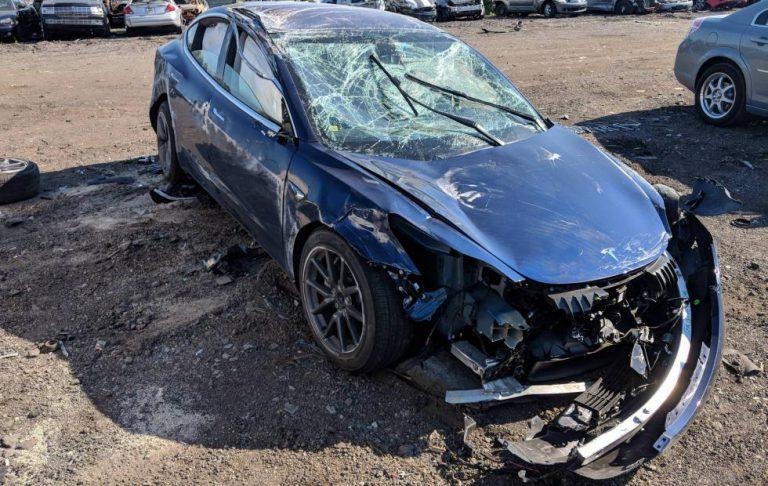 2018 hasn't exactly been good for Tesla, with the company being embroiled in not a few high-profile scandals. Those range from poor working conditions to low Model 3 production output to, unfortunately, an Autopilot-related death. There has, however, been no report of a rollover crash, especially involving the months-old Model 3. Now there is and, for a change, the incident doesn't have a grizzly ending except for the Model 3 itself.
Rollover accidents for electric vehicles are generally regarded to be rare. That's mostly due to the fact that they have large and heavy batteries at the bottom of the vehicle, producing a low center of gravity. Just last May, Tesla showed off how it tried to make a Model X rollover without success.
Model X is the first and only SUV to achieve a NHTSA 5-Star safety rating in every category and subcategory, with the lowest probability of rollover and overall injury of any SUV pic.twitter.com/V0f8ljeIBp

— Tesla (@Tesla) May 20, 2018
"Rare" doesn't mean "never" and a low probably means there's still a chance. That happened with the Model S last 2016 and, for the first time, with a new Model 3 last week. Redditor StapleGun narrates how his wife got into an accident last week that ended with the Model 3 rolling over multiple times before ending upside down.
Pictures he shared showed a blue Model 3 whose front was pretty much totaled. Especially the driver side front wheel that hit the freeway median with such force that it sheared the wheel off. But the surprise was how the inside of the car was, for all intents and purposes, totally fine.
"I thought the car performed spectacularly from a safety standpoint. The driver seat airbags protected her during the roll including one underneath the steering wheel for her legs which I didn't even know was there. As you can see from the photos the cabin was completely intact. The windshield and glass roof obviously shattered but they did not intrude into the cabin at all."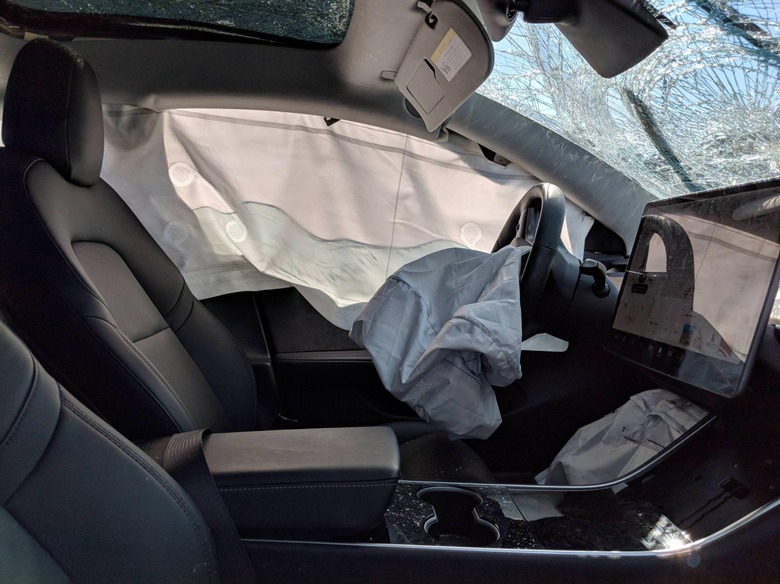 His wife was able to walk away from the accident alive and only suffering a compression fracture, friction burn from the airbags, and bruises. The Model 3 still has to receive an official NHTSA safety rating but Tesla is naturally aiming for 5 stars like the Model S and Model X. This hopefully still rare accident could at least give it additional credibility, no matter how the rating turns out.