Tesla Model 3 production leak: Automation is no magic bullet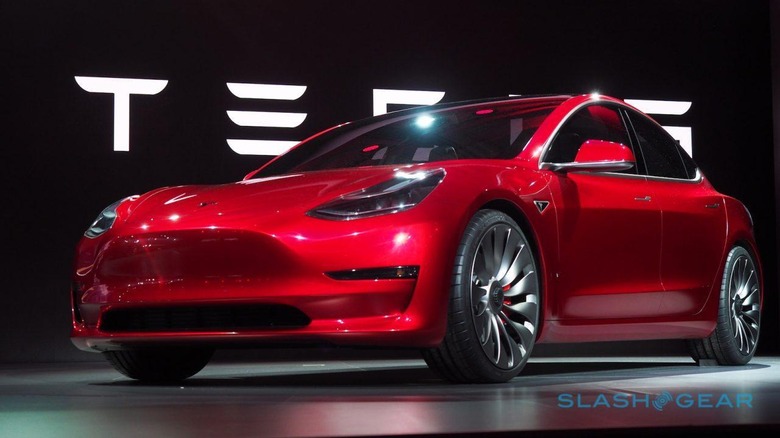 Tesla's ambitions when it comes to ramping up car production are hardy secret. On Wednesday, Tesla revealed that actually meeting those ramp up goals is proving to be harder than expected, as it only built 222 Model 3 vehicles during the third quarter of its fiscal year. That, as you can probably guess, is not good for a car that's intended to be the EV for the mass market.
Though Tesla discussed some of the bottlenecks its experiencing in its quest to ramp up production, it didn't really delve into specifics. However, a new report from The Financial Times tells us all about what's going wrong behind the scenes at Tesla's production facilities. The problems Tesla faces range from issues with automation to supplier delays that can be blamed on late-stage redesigns.
Financial Times said it spoke to more than a dozen people close to Tesla's production process. It discovered that some of the robots meant to increase efficiency on the production line are actually being operated manually, wiping away whatever advantage they would otherwise give. Add to that frequent production line stops for quality checks and Tesla seems to be facing significantly delays in getting cars out at the pace it would prefer.
The report also sheds some light on Tesla's problems with actually finishing cars before they roll off the production line. Because of these delays, some vehicles were shipped to distributors incomplete, with the missing parts flown into Tesla dealerships and installed before customers picked them up.
That may help Tesla increase efficiency while the total number of cars it's producing is still relatively low, but as Financial Times points out, that method of finishing cars after they've been delivered to dealers isn't going to scale as Tesla looks to ramp up production. Furthermore, it begs the question of whether or not these cars are getting the attention they deserve before they leave the factory.
In short, it would seem that Tesla has a lot to work out before it can ramp up production to meet its goals. The company said on Wednesday that it plans to be producing 5,000 cars per week by the end of its first quarter once the new fiscal year begins in 2018, so the company certainly has its work cut out for it moving forward. We'll see if Tesla can meet those goals or if its still plagued with production issues soon enough, so stay tuned.