Tesla Model 3 misses targets dramatically amid rough Q3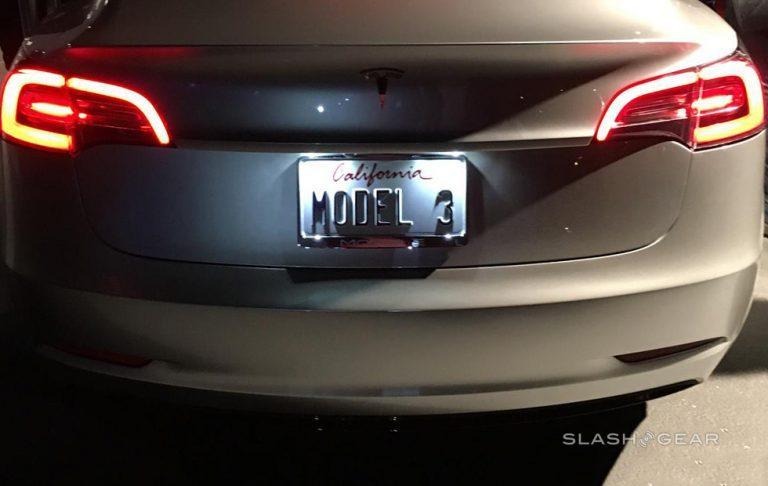 Tesla has revealed the numbers for its third fiscal quarter 2017, and things aren't looking so hot. The company reports that of its 26,137 vehicle deliveries during Q3, only 222 of them were Model 3 cars. Tesla previously disclosed production bottlenecks as holding up its Model 3 progress, something later tipped to include delays forcing workers to assemble some parts by hand.
As part of its third quarter details, Tesla stated, "The initial phase of manufacturing any new vehicle is always challenging, and the Model 3 production ramp is no exception — particularly given our focus on highly automated manufacturing processes that will ultimately result in higher volumes at significantly lower costs."
The automotive company explained that it is making progress in addressing the bottlenecks that hampered the Model 3's early production. Tesla stresses that there's "no fundamental problems with our supply chain or any of our production processes." As well, the company talked about what it calls burst builds, saying that during these builds it is able to manufacture more than 1,000 units per week across various manufacturing lines, including seat assembly and the drive unit.
Joining that are burst builds of approximately 500 units per week across other lines including the body welding shop and the battery pack assembly. The company sheds light on one big hurdle it has had to overcome, saying, "Our primary production constraint has been in the battery module assembly line at Gigafactory 1, where cells are packaged into modules."
Tesla says it has taken longer than the company had expected for its Gigafactory 1 battery module assembly line to ramp up. Talking about that specifically, Tesla said:
The biggest challenge is that the first two zones of a four zone process, key elements of which were done by manufacturing systems suppliers, had to be taken over and significantly redesigned by Tesla. We have redirected our best engineering talent to fine-tune the automated processes and related robotic programming, and we are confident that throughput will increase substantially in upcoming weeks and ultimately be capable of production rates significantly greater than the original specification.
Ultimately, Tesla doesn't yet know when it will solve its bottleneck problems. Assuming everything goes according to plan, however, the company anticipates ramping up its Model 3 production to 5,000 vehicles per weeks by the end of its first 2018 quarter. At some point the company hopes to increase that production number to 10,000 units per week.
Looking at some other numbers, Tesla says Model X and Model S deliveries saw an 18% increase compared to the 4.5% it saw in the same quarter last year. Used Tesla car sales more than doubled in the quarter, and net orders for both aforementioned models hit a new record in Asia, North America, and Europe. During its third quarter, Tesla also opened another 18 stores and service locations and 126 new Supercharger stations.
Looking forward, the company anticipates sorting out its Model 3 production issues, but will do so by taking an arguably risky measure: it will produce 10% fewer Model S and Model X vehicles in its fourth quarter (compared to last quarter) so that the workforce can focus on Model 3 production. "As a result," Tesla explains, "inventory level of finished Model S and X vehicles should continue to decline."
Tesla will enter its fourth quarter with a cash balance of $3.5 billion.
SOURCE: Tesla