Tesla Model 3 headlights get some good safety news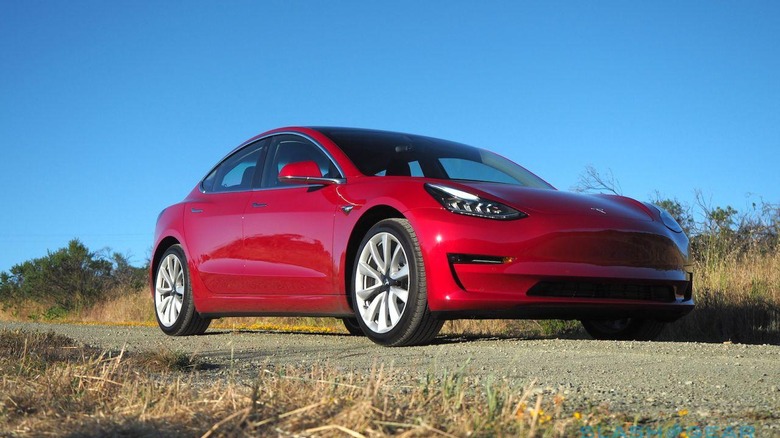 A simple headlamp change has earned the Tesla Model 3 an all-important tick on its safety ratings, nudging the electric car further up the roster of recommended vehicles. The automaker's most affordable model had previously been granted a mere "acceptable" rating for its lights, as the IIHS attempts to coax car companies into adopting better bulbs across the board.
The Insurance Institute for Highway Safety began adding headlamp ratings to its scores for vehicles sold in the US back in 2016. Its motivation was just how prevalent nighttime crashes are: around half of all fatal incidents in the US occur in the dark, the IIHS says, and more than a quarter on unlit roads.
"Headlights have an obvious role to play in preventing nighttime crashes, but not all headlights perform their job equally," the Institute points out. "Differences in bulb type, headlight technology and even something as basic as how the lights are aimed all affect the amount of useful light supplied."
The goal is to encourage manufacturers to not only fit better, brighter, and more precise bulbs – like LED or HID – versus cheaper options, but also to tune them properly. The testing also rewards feature like auto high-beams and headlamps that can turn to direct light around corners. As of the IIHS' 2018 ratings, the outcome of the headlight testing impacts whether a car qualifies for the Top Safety Pick+ award, the highest level of the organization's tests.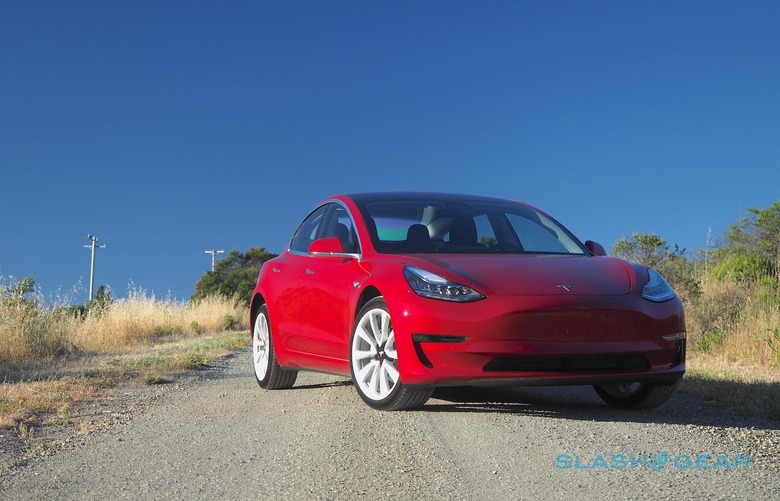 That left the Model 3 out in the cold without the highest possible rating, given the IIHS only deemed the Tesla's light an average. The automaker has updated things, however, and used a new LED reflector type. Now, with retesting complete, it gets some good news.
Model 3 cars built prior to July 2018 still get the average rating for their headlights. However Model 3 cars built after June 2018 now get a good rating. The IIHS says that, with the new lights, the Model 3 now has good visibility on both sides of the road on straightaways: previously, left side illumination was good, but right side illumination was deemed inadequate. The low beams now longer exceed the IIHS' glare limits, unlike before.
It's not a clean sweep, mind. The Institute says that there's still some room for improvement, at least when the road gets twisty. "On curves, visibility was good on the sharp right curve, fair on the gradual right and sharp left curves, and inadequate on the gradual left curve," it concludes.
It's unclear whether Tesla will offer upgrade options for owners of earlier Model 3 cars who want the new lighting system. Similarly unclear at this point is how the change in test results will affect the IIHS' overall rating, which the organization is yet to announce.