Tesla Model 3 EPA driving range is 310 miles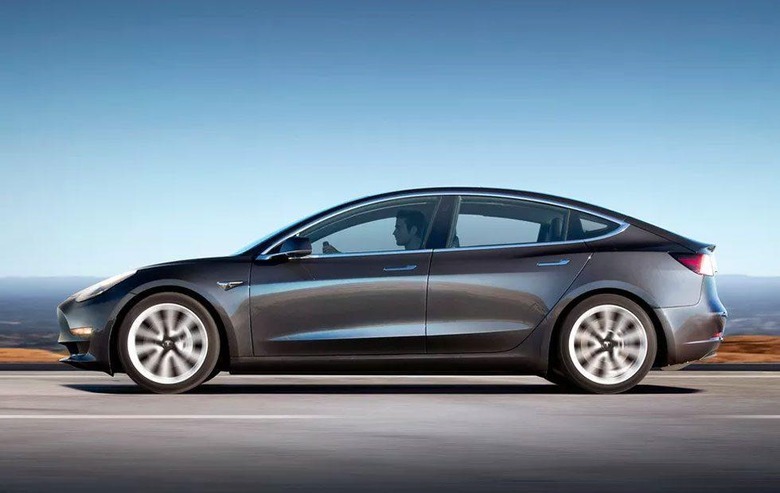 One of the most important details of the Tesla Model 3 has now been confirmed with the EPA giving the EV an official driving range. That official range per change is listed as 310 miles making this one of the best lower cost EVs out there. The 310-mile driving range is an EPA estimate based on combined city and highway driving.
The resulting EPA MPGe rating is 120 MPGe on the highway and 126 MPGe combined. One important tidbit is that this driving range is for the up-level Model 3. The base Model 3 will have a driving range of 220 miles. That base version will sell for about $35,000 with the longer-range version going for $44,000 for starters.
Production of that standard version won't start until next year. Production bottlenecks have plagued Tesla with the Model 3 so far meaning in the last quarter only 260 cars were built. Tesla is normally able to build a car per minute.
This means delayed deliveries of the Model 3. By comparison, the closest competitor to the Model 3, Chevy's Bolt, saw the production of 2,632 vehicles in September alone. Interestingly, the EPA originally came up with a higher driving range for the car.
The EPA figured a range of 334 miles in its testing. Tesla came in and asked the EPA to cut the range back to 310 to reflect its "Tesla Desired Range." It's certainly better to have buyers happy with more miles per charge than promised than having people upset at fewer miles than promised.
SOURCE: The Verge