Tesla key fob FCC filing hints at location finding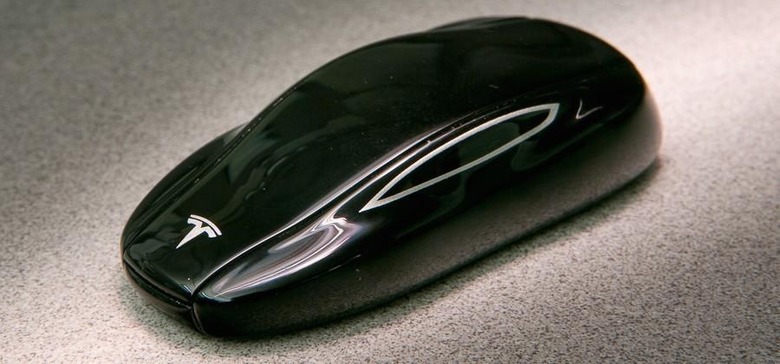 A new FCC filing for a Tesla key fob has been discovered, offering hints of an updated model with new features. While the existing version uses a 315MHz signal, the new one was detailed to support Bluetooth Low Energy, something that may offer connections to smartphones or be used for data exchange. Fortunately the fob still comes in a cool shape, looking like a mini Model S.
Seeing as how the current Tesla key fob doesn't have any interesting or high-tech features, it leaves a lot to be desired when compared to keys from rivals who make their own high-end/luxury vehicles, namely BMW. The latter's new display key, which comes with the latest 7 Series, not only has a color touchscreen, but can control features like remote start and adjusting the temperature settings inside.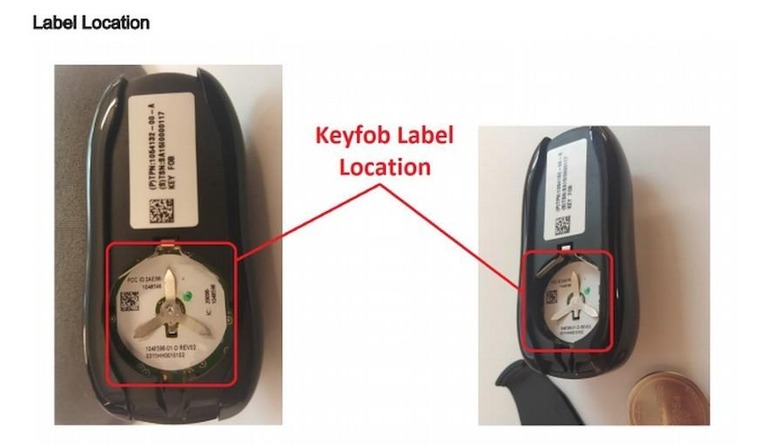 The addition of Bluetooth LE is likely for a new feature, with one possibility being a lost key finder. Tesla already has apps available for iOS and Android, and the latest devices on both platforms are Bluetooth LE compatible, so an option to locate a key when it just can't be found would be a natural fit.
The FCC filing doesn't make it clear when this new key fob model might debut, but Tesla does have the Model 3's unveiling on the horizon, and a lost key finder could make for a neat presentation.
VIA The Verge
SOURCE FCC