Remember the somewhat underwhelming wireless charging power bank Tesla released, pulled, and then re-released last year? It turns out that wasn't the end of Tesla's mobile accessories lineup. Now it has new folio cases to give some iPhones some classic classy flair. But as curious as that may sound, what's even more curious is that Tesla has actually set up an Amazon store to sell its merchandise completely unrelated to its company's main products: electric cars.
Tesla has long had its own online store where it sells mostly accessories and add-ons for its electric vehicles and then some. It also has apparel to show off loyalty to the brand as well as that aforementioned wireless charging power bank. For one reason or another, however, it has opened up shop on Amazon where it sells, among other things, electric toothbrushes.
The folio cases for iPhones are odd in themselves. With the Tesla wireless phone charger, the company tried to market it as a mini Powerwall for smartphones. In contrast, you will hardly be able to identify these folio cases as Tesla's if not for the engraved brand on the satin finish cover.
Even stranger, however, is that the accessories are only available for the iPhone X and iPhone 8, Apple's models from 2017. If you're looking for one for your shiny new iPhone XS or even iPhone XR, you're out of luck.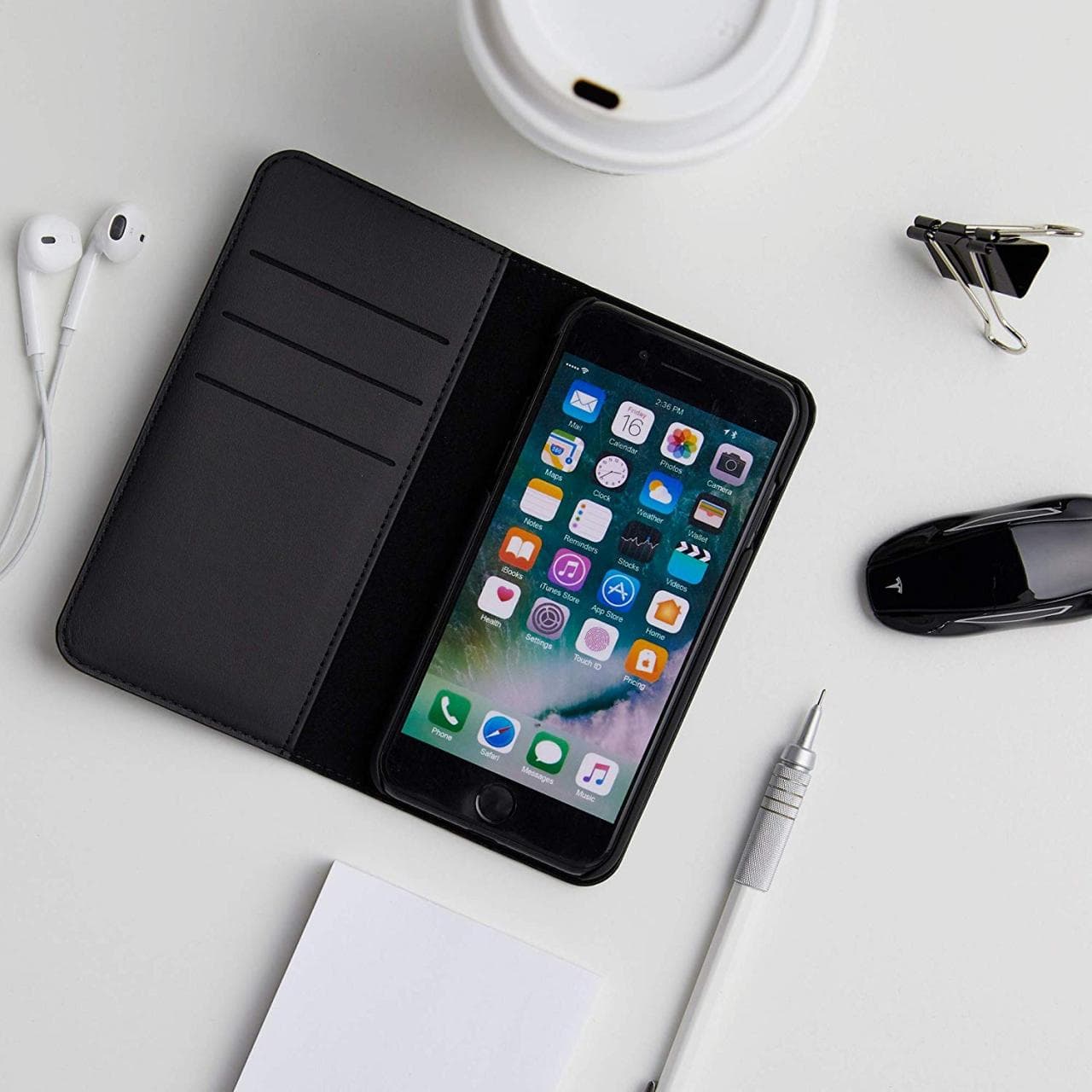 Other than branding and bragging rights, however, the cases may not offer much over other brands. Especially at $45 a pop, you might expect something more. But then again for die-hard Tesla fans, no price it too high.
Disclosure: SlashGear uses affiliate links, If you click on a link in this article and buy something we'll get a small cut of the sale.