Tesla D rumors: driver assistance, dual motors, and more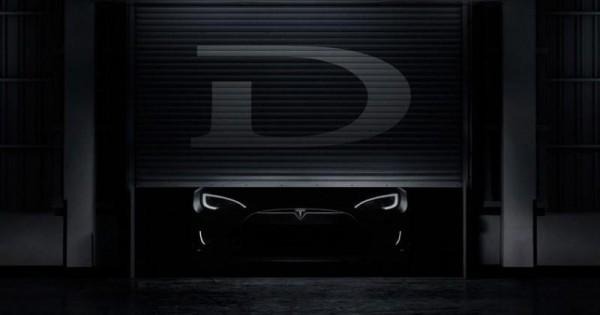 This week Elon Musk took to his Twitter account to tease the illustrious Tesla "D" and, more importantly, an event that will be taking place on October 9. As with any proper tease, there are no details to give us an idea about what to expect, but that hasn't stopped the mass of speculation from ramping up.
The folks at TechCrunch are reporting that a more powerful version of the Model S could be arriving soon as the "D", featuring two electric motors and a speed that eclipses the Model S' already respectable 0 to 60 in 4.2 seconds. There's not much information on where this rumor is coming from, but it leads into the following leak.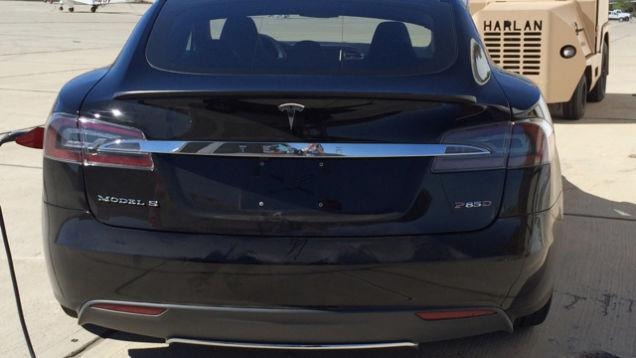 A member of the Tesla Motors Club forum spotted a Model S sporting a P85D badge at an airfield somewhere. The car, featured in the image above, notably has a "D" in the model number, and some speculate that it is the aforementioned dual-motor Model S. Others, however, think it might be a model equipped with driver assistance, hence the "D".
A tweet by CNN Money yesterday included a video of an interview with Elon Musk discussing autonomous cars, with Musk saying a Tesla car able to 90-percent self-drive would arrive next year. "A Tesla car next year will probably be 90% capable of autopilot," he said. The eventual existence of a self-driving Tesla car is no surprise, with Musk previously saying we'd see one in 2016.
Which of these rumors (or combination of multiple rumors) is correct? No one knows, and maybe none of them are. Still, they're each potential pieces to the puzzle, and depending on how you arrange them, any could point towards whatever Tesla has up its sleeve.
Of course, it could be both driver assistance and a new model; after all, Musk did say on Twitter, "About time to unveil the D and something else."