Tesla Custom Full Self-Driving Computer Is Already In All New Cars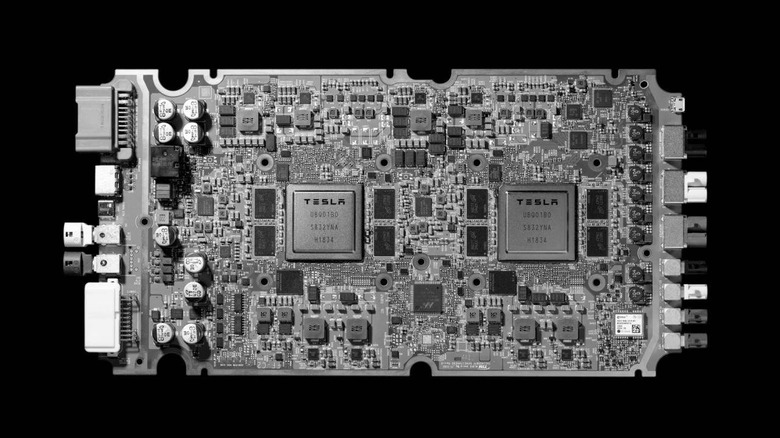 Tesla, particularly CEO Elon Musk, isn't exactly popular for its estimates and predictions. It has recently admitted its failure to meet expectations and demand in shipping its Model 3 electric cars. So when the carmaker actually does get the estimate right, it's a pleasant surprise. Even better, however, Musk has said that its custom Full Self-Driving Computer promised 6 months ago isn't just here, it is actually already hiding inside all Tesla models made within the past weeks.
Tesla has been talking about making its own computers, including a processor of its own design, for its cars way in 2017 and but promised last October that it would soon be rolling out that chip within six months. Some probably didn't give it too much credit considering how often Musk makes promises, especially for something that is outside the expertise of the company. Lo and behold, Tesla has indeed delivered, at least in terms of putting its FSD Computer in ever car.
It's not a small blow to NVIDIA, whose foray outside of conventional consumer graphics hardware includes computers for AI and autonomous vehicles. Manufactured by Samsung, Tesla boasts that it has made the best chip in the world for self-driving cars, despite having no experience in that field. It's 6 billion transistors is advertised to process 2,3000 frames per second, a number Tesla says is 21 times faster than previous gen hardware. A not-so-subtle slap on NVIDIA's face.
Our new Full Self-Driving Chip houses 6 billion transistors and is capable of processing up to 2300 frames per second – a 21x improvement over previous gen hardware pic.twitter.com/39g39lv638

— Tesla (@Tesla) April 23, 2019
At its special investor conference, Musk both downplays and extols the virtues of its FSD Computer. It's not over-engineered, he says, and has general-purpose CPUs and GPUs. At the same time, boasts of the computer's redundancy, having two of its Tesla chips inside, one acting as a fallback for the other.
All Tesla cars being built today is ready for full self-driving as far as hardware is concerned. They have 8 vision cameras, 12 ultrasonic sensors, radars, and no LiDARS (which Musk apparently dislikes). The Model S and Model X have already started bearing the Tesla FSD a month ago, ditching NVIDIA's Drive platform in the process, while the Model 3 only switch less than two weeks ago. All that's left now is for the company to deliver the software, which is quite a task in of itself.