Tesla boasts record production and car deliveries during Q1 2017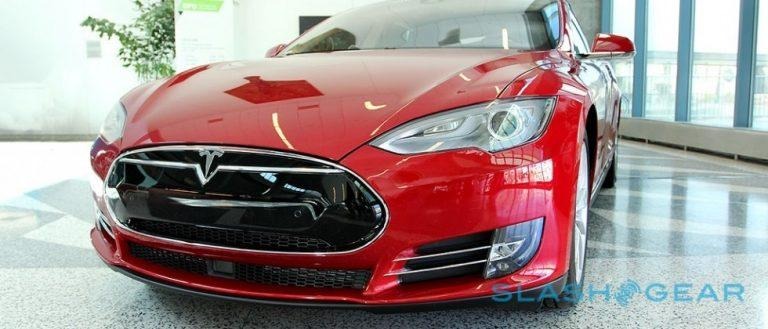 Tesla's first quarter fiscal results are in and things are looking up. The company reports a huge 64-percent vehicle production increase year-on-year; during Q1, the automaker delivered 25,051 vehicles to customers. This ultimately resulted in $2.7 billion in GAAP revenue, though year-on-year losses increased this past fiscal quarter due to 'operations improved' during its most recent fourth fiscal quarter. All things considered, Tesla says that it is still on track for the initial Model 3 production to kick off in July.
The $2.7 billion figure is a huge one, and so it should be noted that it includes the SolarCity revenue, as well. Still, excluding the SolarCity addition, Tesla itself brought in $2.3 billion in revenue on its automotive products. Overall, the company says that it set new records for itself in the last quarter as far as revenue, production, and deliveries are concerned.
Tesla has big plans for the future and many of those plans revolve around the Model 3. The automaker previously announced ambitious production goals related to this vehicle, and now the company says that it is still on track to meet those goals. Among other things, Tesla expects to bring Model 3 production up to 5,000 units per week during 2017, then to increase that number to 10,000 units per week some time next year. At the moment, the company continues preparing its facilities for production to start in July.
The company will be launching its own body repair shops later on in 2017, which will join the third-party certified body shops that already exist. This is in addition to the general growth of facility sizes for Tesla, which says that its newest service locations are larger than older ones, including having a greater number of service bays. Repair times, meanwhile, are dropping due to improved tech that enables technicians to diagnose problems before even physically seeing the car.
Tesla says that it will also continue to expand its Superhcarger network to better facilitate travel around the country. This year, the company anticipates seeing its Superchargers and Destination Charging connectors double at minimum. Major vehicular travel routes will be getting larger charging sites, and urban areas will gain a greater number of charging locations. Tesla also says the EPA certified its 335-mile Model S 100D during the previous quarter.