Tesla blamed for solar sales slide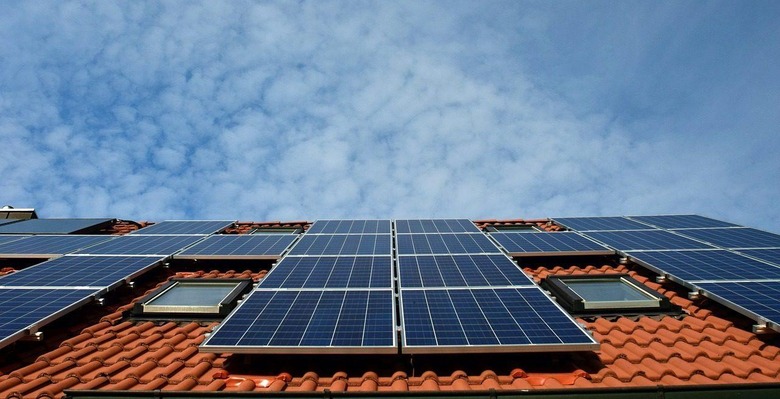 Home solar installations are down considerably in the US this year, according to a new report, marking the first decrease in years. The information comes from GTM Research's US Solar Market Insight Executive Summary Q4 2017 report, which reveals that Q3 2017 saw a 51-percent year-on-year decrease in residential solar installations, a huge reversal of last year's record numbers.
According to GTM Research's report, non-residential solar PV is the only segment of the solar market that is expected to have seen growth in 2017. The report says that this growth is due to projects being rushed "to install before rate and incentive structures change in select markets," among other things.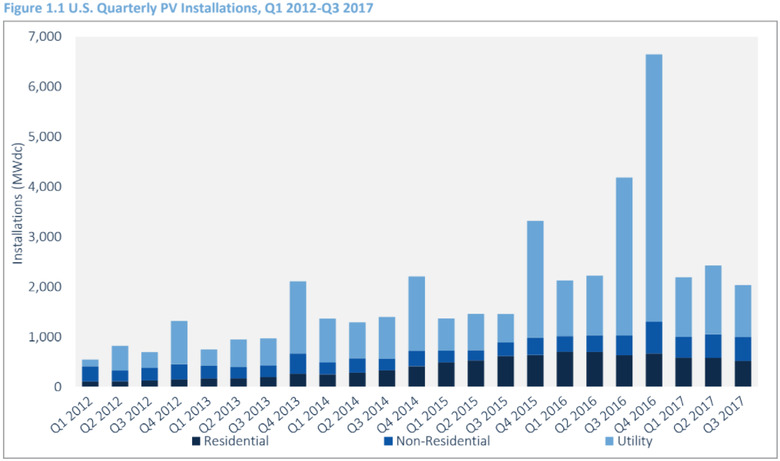 As far as residential PV goes, 2017 is expected to be the first year ever to see year-over-year decreases rather than growth. GTM Research doesn't expect to see the market rebound until 2019, saying that 2018 will likely also see a year-over-year decrease as well. The market remains very uncertain overall, and there are many factors that could heavily influence it over the next year.
As far as this year is concerned, the non-residential segment growth is being driven by developers in New York, California, and Massachusetts that are working quickly in order to take advantage of state incentives while they're available. Tesla is being blamed for a big part of the growth loss in the residential segment this year.
Reuters has pointed out that since acquiring SolarCity, Tesla made some big changes that included getting rid of door-to-door residential sales in favor of selling the product within Tesla stores. Because SolarCity was behind much of the US's residential solar growth, the changes have contributed to the sharp change in annual numbers. However, its effect is expected to lessen in time as competitors move in to fill the void.
Adding to uncertainty in the market is a recent decision by the US International Trade Commission, which agreed with a couple of solar panel companies that cheap imported solar goods are hurting domestic producers. This has opened the door for three different potential tariff schedules, of which President Trump will get to make the decision. Levying any tariffs on these imports could have a negative effect on residential solar adoption within the nation, but how it will ultimately play out is anyone's guess.