Tesla just revealed its first Autopilot accident rate for 2019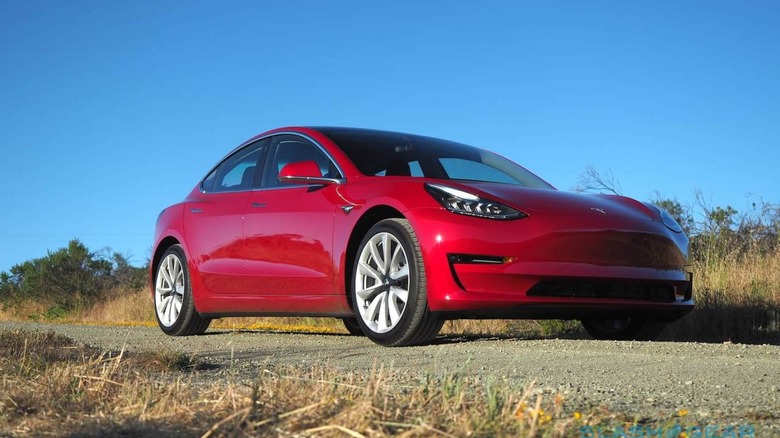 Tesla has released its latest Autopilot safety report, its third assessment of how many accidents its electric cars have experienced while the driver assistance tech is active. The automaker began reporting Autopilot safety back in late 2018, in an attempt to counter skepticism from some quarters as to how reliable the system is.
Certainly, Autopilot remains one of the most controversial elements of Tesla's cars. The system combines features like adaptive cruise control, lane-keeping, and auto lane-change, and is intended to assist drivers on highways.
Though those features are available on other cars from rival automakers, Tesla's bullish claims about how capable Autopilot is have prompted criticism from some. Although the official guidance is that drivers are still entirely responsible for the operation of their car, that hasn't stopped some Tesla owners from performing stunts like napping behind the wheel or even leaving the driver's seat altogether. Meanwhile a number of high-profile crashes where Autopilot was active has also raised eyebrows.
Tesla, though, insists that Autopilot makes for safer driving, and it says it has the statistics to back that assertion up. "In the 1st quarter, we registered one accident for every 2.87 million miles driven in which drivers had Autopilot engaged," the automaker said today. "For those driving without Autopilot, we registered one accident for every 1.76 million miles driven. By comparison, NHTSA's most recent data shows that in the United States there is an automobile crash every 436,000 miles."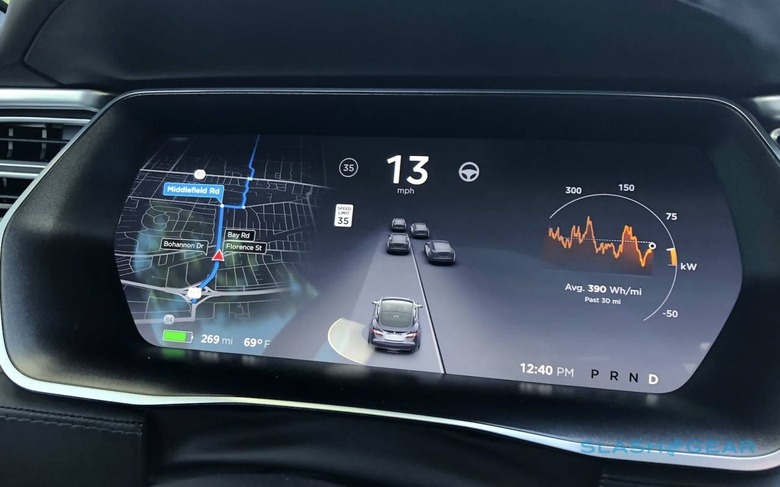 The outstanding question is just when Tesla's promise of a fully autonomous EV will be delivered. The automaker currently sells a Full Self Driving package option on the Model S, Model X, and Model 3, though warns buyers that, as it stands, a completely self-driving system is not supported.
In the background, Tesla is collecting data from its EVs around the world as to how its AI algorithms handle different road and traffic conditions. While the system may not be active, its "shadow mode" observes those conditions to passively test the programming. According to Tesla, more than 10 billion miles of such driving data has been amassed, of which around a tenth was while Autopilot was active.
Tesla's Q1 2019 figures are roughly in line with its Q4 2018 report, which saw one accident for every 2.91 million miles driven when Autopilot was engaged. Most recently, Tesla pushed out an update to Navigate on Autopilot, allowing it to automatically change lanes while driving with a preset route on highways.