Tesla angers Model S owners with letters about Supercharger use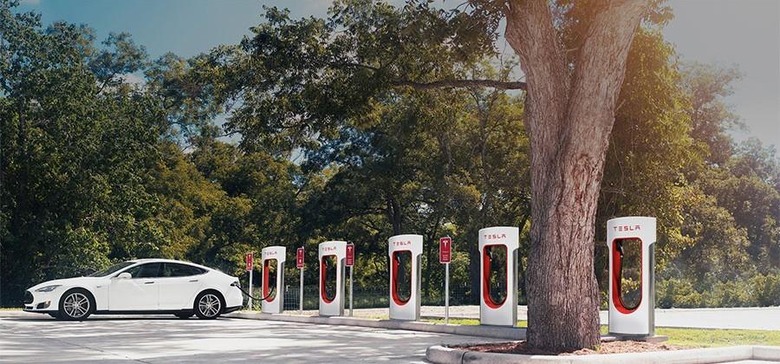 The Tesla Model S has the best driving range of any EV out there, but buyers interested in the car still have range anxiety to deal with on longer trips. To help alleviate this range anxiety, Tesla installed a series of fast charging stations that now spans coast-to-coast in the US that can quickly charge a Model S. Some Tesla owners have received a letter via email from Tesla designating them as frequent users of local Superchargers.
The letter is long it starts by talking up the value of the Supercharger network and talking about how convenient the network is. The letter then makes a statement that has some Model S owners upset, that statement reads, "As a frequent user of local Superchargers, we ask that you decrease your local Supercharging and promptly move your Model S once charging is complete."
The letter also touts the value of charging your car at home and points out that the Superchargers are intended to expand and enhance your long distance travels. Multiple users who received this email say that they only use superchargers that are as far as 70 miles away from them when they are travelling.
Some of the owners that received the letter say that they used the same supercharger location only a couple times and that the use was while they were traveling, as the network was intended to be used. One user says, "Having used a more or less local Supercharger about 50 miles away 3 times in 9,000 miles doesn't seem like abuse." Offering a free and fast charging network and then chastising owners who use it doesn't seem like a good business strategy.
SOURCE: Tesla Motors Club