Tesla and SolarCity shareholders approve acquisition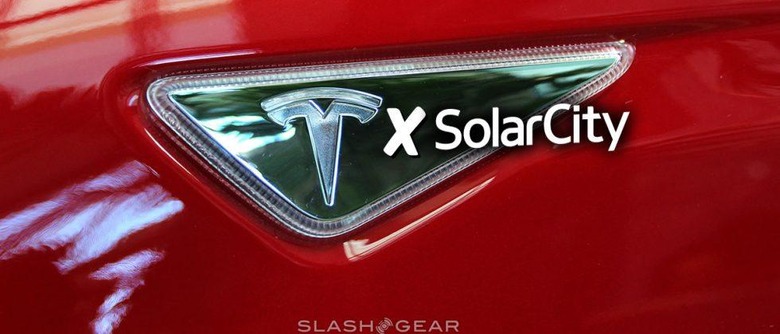 It appears that Tesla and SolarCity will soon be operating as one company. Shareholders from both companies have approved Tesla's acquisition of SolarCity, which was a necessary step for the two to merge. Tesla's plans for acquisition were announced at the beginning of August, and everything seems to be playing out according to the timeline that was originally envisioned.
Tesla's announcement says that 85% of its shareholders approved the acquisition, not counting the votes from Elon Musk and other associated shareholders. Elon Musk, as some of you already know, serves on the board of directors for SolarCity, and has been pushing for this acquisition for quite some.
Buyout or not, SolarCity and Tesla wasted no time in getting a joint project underway. Even before the results of the acquisition process were announced, Tesla and SolarCity revealed a new type of solar roof. The idea behind the merger is combine SolarCity's alternative energy products with Tesla's energy storage options to give customers a one-stop shop for outfitting their homes with alternative energy solutions.
Tesla says the deal should be complete in the coming days, coming well within the Q4 2016 window Tesla was hopeful for. The two expect some serious cost savings to come from this as well. Back when the deal was announced, Tesla said that it expects to see $150 million in cost savings during the first year after the deal closes.
With this, Tesla moves further away from being just a car company. We'll likely hear more about Tesla's plan for SolarCity in the coming days, once the acquisition has been fully completed. We'll have any information the two announce for you here, so stay tuned.