Terminator movie reboot in 2015 (but is Arnie in it?)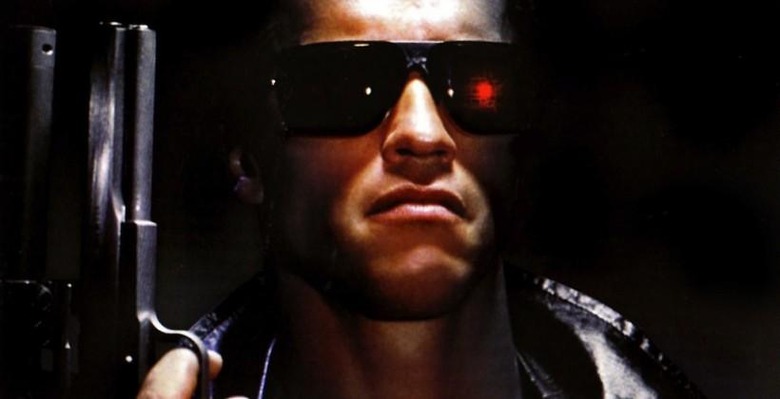 Terminator is the next sci-fi classic to get a reboot, with news that the 1984 movie will return as part one of a new trilogy in 2015, with rumors that Arnold Schwarzenegger will star. The new three-parter is the handiwork of Paramount Pictures, Skydance, and Annapurna Pictures, and though there's no indication of who might direct the first movie, there's already a pair of high-profile writers attached to take on the screenplay.
Laeta Kalorgridis, who worked on the screenplays for Avatar and Shutter Island, will work alongside Patrick Lussier, who penned Drive Angry on the script.
As for producers, Annapurna's Megan Ellison and Skydance's David Ellison will take on the roles. David Ellison worked on World War Z, Star Trek Into Darkness, and Mission: Impossible – Ghost Protocol, and is currently involved in the fifth film of the Mission: Impossible franchise.
Megan Ellison, meanwhile, was producer of Zero Dark Thirty and The Master.
Details about the potential plot of the new Terminator are unknown, though it's likely to follow the same story arc as what's now considered a classic movie. That saw Arnold Schwarzenneger play a murderous, time-traveling cyborg from the future, sent back to assassinate the mother of a freedom fighter, played by Linda Hamilton. Michael Biehn played a member of the human resistance in the year 2029, also sent back to defeat the Terminator in his mission.
The movie spawned a number of sequels, with increasingly impressive CGI and mixed critical reception. Most recently, Terminator Salvation failed to convince reviewers in 2009, though still pulled in a total worldwide gross of more than $351m.
As for the question of whether Schwarzenneger himself will appear in the new movie, and indeed what role he might play, there's no official confirmation either way. However, a January report from Bleeding Cool suggested that the actor had said he is indeed connected with the project.
The new Terminator is scheduled to be released on July 26, 2015.