Tencent QQ Watch wearable for kids is rugged, colorful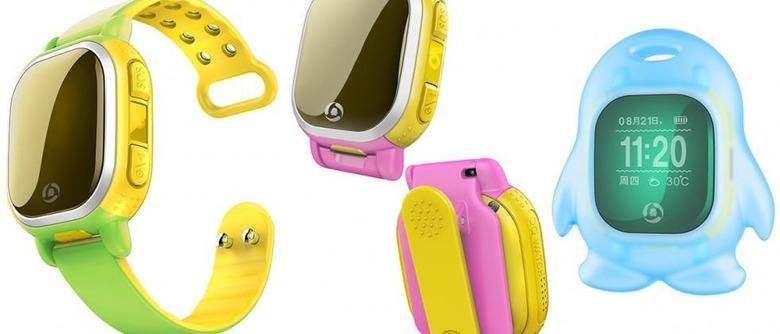 We've seen wearables for kids in the past, some of them with an educational slant, others designed solely for parents to track their whereabouts. The newest kid-friendly wearable is a mixture of both those things, and comes from Chinese company Tencent. The QQ Watch is colorful and styled in such a way that it resembles a legitimate smartwatch, though the wearable isn't as functional as something the child's parent may be wearing.
The QQ Watch appears to come in a couple design flavors, both of which sport a 128 x 128-resolution 1.12 inch display and an IP65 rating — something necessary for a device that is going to be used exclusively by kids. In addition, it has a dedicated SOS button, nodding toward the safety features commonly found on kids' wearables.
There's an integrated 2G cellular radio for connectivity when out and about, as well as Wi-Fi connectivity for when at home or school. GPS allows for tracking, and the inclusion of cellular triangulation and Wi-Fi technology make the signal more accurate than GPS alone would provide. There's WeChat support for sending messages, and a 0.3 megapixel camera.
The integrated battery, finally, brings a run time of up to five days per charge. It is juiced back up using a magnetic charger. How much the smartwatch will cost hasn't yet been revealed, but availability is pegged for October in China, and later on this year for everywhere else.
SOURCE: Engadget