Ten years of change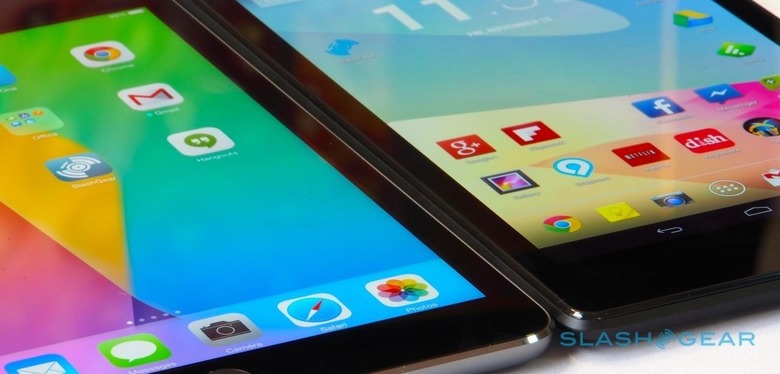 A decade is a long time in technology. Ten years ago the smartphone did not exist. LTE was an acronym on the roadmap. Wearable technology was the stuff of jury-rigged helmets and goggles in the labs of MIT. Your TV was standard resolution, your internet connection a trickle not a flood, and your coffee table almost certainly didn't have a tablet on it.
Meanwhile, ten years ago today, SlashGear went live with its very first articles and the goal of delivering the best, brightest, and most interesting products and developments in the industry, to readers with imagination and a taste for the cutting edge.
When Vincent and Ewdi started the site at the end of 2005, online gadget news was still in its infancy. The democratization both of technology and the means to discuss it with a like-minded audience had begun; it was that enthusiasm that brought me to the team nine months later, and in the intervening years SlashGear has grown and evolved.
The people behind the bylines today are spread across the globe, brought together by a love of technology. Like any news site our team has evolved as writers come and go; each has brought something special and unique to the conversation.
Over the same period, the cellphone has evolved from a gadget which made calls and perhaps sent the odd message, into the centerpiece of a digital life. When I need to remind myself that I'm getting old, I consider that there are children regularly using iPhone and Android devices today who weren't born when we started writing about the clunky, chunky precursors to those handsets.
Tablets, once the rarely-seen stuff of vertical markets like healthcare, got over their UMPC awkwardness and – courtesy of frugal chips from ARM and others – flourished. No, Apple may not have invented the segment, but its work with the iPhone and iPad arguably did more to shape expectations from touchscreen devices than any other single company.
Those tiny processors have continued to shrink and spread, meanwhile, bringing intelligence and connectivity to new places and new devices. Though the smart home and the Internet of Things are still in their infancy – and facing the same "but why would we want this?" questions fired at smartphones and tablets before them – they represent a new age of distributed computing that might only come of age when we forget they're there, just as wearables have faded into the background as quiet metrics-loggers.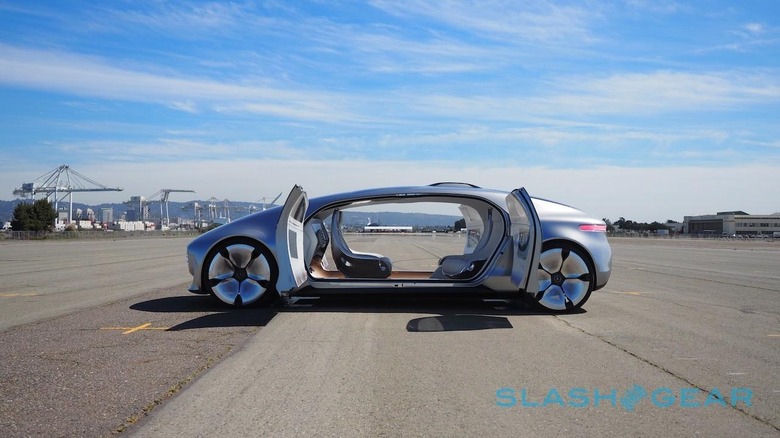 Now, looking ahead, we're facing another huge disruption, this time in transportation. Our cars might be the second most expensive thing many of us spend our money on, but it's only now that we're beginning to see the pace of their development accelerate to the sort of rates found elsewhere in the technology segment.
For some, full autonomous driving is the goal, human transportation that treats everybody as passenger. Others, meanwhile, are focused on the method of that propulsion, be it electrification, hybrids, fuel-cells, or even highly ambitious public transit methods like Hyperloop.
That's at the macro end of the scale. At the other extreme, the cabins and dashboards we interact with daily are catching up in smarts, and the divisions between the phones and tablets in our pockets and bags, and the vehicles we find ourselves in, are blurring.
In short, it's a tremendously exciting time as experienced players in the industry face off against VC-bolstered upstarts. As a team we've been following and reporting on the best of automotive and transportation over the past eighteen months, and you'll see more of that in 2016 and beyond, always with an eye on how these changes help shape the technology landscape, and how they make your life more interesting and more enjoyable.
The place of an independent online publisher changes all the time. I'm proud of our ability to remain nimble; to evolve as the technology landscape itself evolves. We may not always get every prediction right, or foresee each and every trend, but our enthusiasm – for bringing you the latest and greatest in tech, and for the tech itself – never wavers.
Next week the team will be headed to CES 2016, traditionally one of the most news-packed weeks of the year (and one where, tellingly, auto-makers are taking increasingly high-profile roles). The week after that we'll be at the New York International Auto Show in Detroit. Meanwhile, we'll be doing our best to bring you the most interesting announcements and rumors, the most helpful reviews, and the most insightful commentary we can. You can follow along with us here, as well as on Facebook and Twitter.
Thank you for ten years, and here's to many more.