Ten major e-cigarette brands found contaminated with dangerous toxins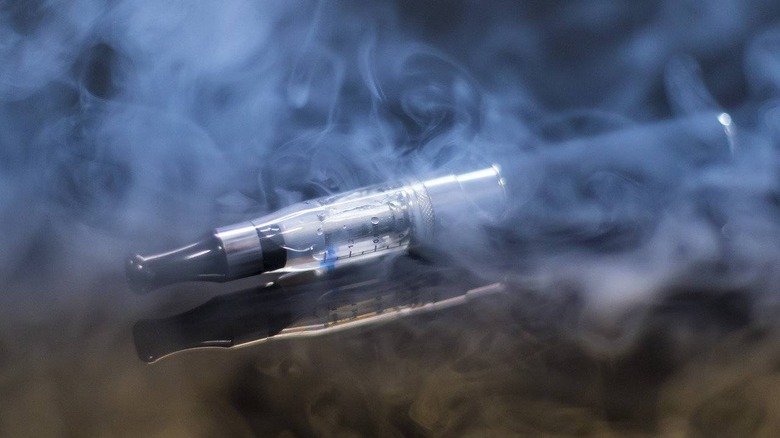 A new study has some bad news for electronic cigarette users: many popular products available in the United States were found to be contaminated with harmful fungal and bacterial toxins. Among other things, researchers found trace amounts of glucan in 81-percent of popular e-cigarette liquid products. The contaminates may cause inflammation, lung issues, and more.
The study comes from Harvard's T.H. Chan School of Public Health, where researchers analyzed 75 popular e-cigarette cartridge and e-liquid products. In addition to 81-percent being contaminated with trace amounts of glucan, which comes from fungus, 27-percent were found to contain trace amounts of endotoxin from bacteria.
Both toxins have known negative health consequences, as explained by the study's senior author David Christiani:
Airborne Gram-negative bacterial endotoxin and fungal-derived glucans have been shown to cause acute and chronic respiratory effects in occupational and environmental settings. Finding these toxins in e-cigarette products adds to the growing concerns about the potential for adverse respiratory effects in users.
Breaking down the numbers, the study looked at 38 e-liquid products and 37 cartridge products from 10 top-selling brands sold in the United States. Of the 75 total products evaluated, 61 contained glucans and 17 contained endotoxin. Cartridges were found to have 3.2 times higher glucan concentrations than liquids; they were also higher in the tobacco and menthol flavors.
Products with fruit flavorings were found to have higher endotoxin concentrations. There's no way to say which point during the production of these liquids resulted in the contamination — they could arise from the cotton fibers used as wicks, the ingredients used as flavors, or something else.
The warning comes amid growing public concern over the potential health risks of electronic cigarettes. Though they're considered a less harmful alternative to traditional tobacco cigarettes, an increasing number of non-smokers have started using 'vapes,' raising concerns over a new generation that faces nicotine addiction and potential vaping-related health issues.