Ten creepy PokeStops in Pokemon GO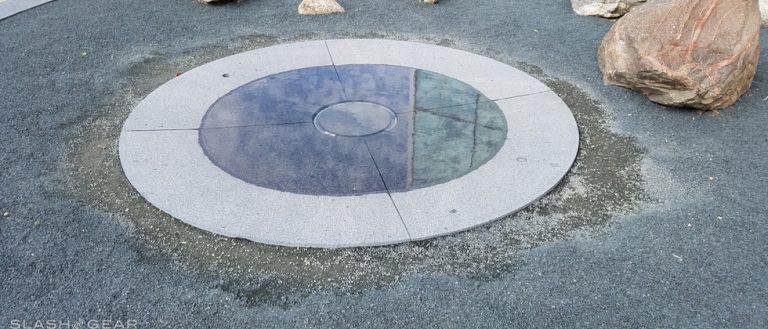 Today you're going to see 10 creepy, weird, or otherwise wonderful PokeStops from inside the game Pokemon GO. This game is built on the same engine that the developers at Niantic built Ingress on – which means they've picked many places of interest automatically from Google Maps, local listings of items of interest, and lists of locations of churches. These are places where people tend to congregate ...for the most part.
The photo at the head of this article was shot at the North Dakota State Capital history museum, in front of which there's a Pokeball, but only just after it's rained. This is also a PokeStop centered on nearby petrified wood and rock spheres. Below you'll see Thomas Jefferson, who sits in front of a Scheels at a local mall.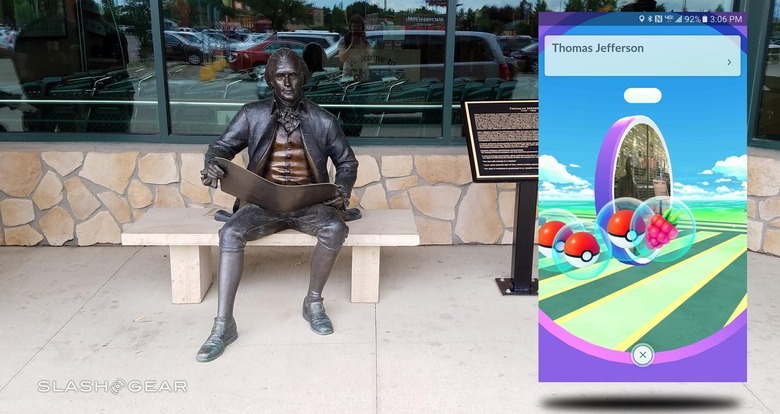 The first few stops we've got here come from our own Pokemon GO journey up in Bismarck, North Dakota. While creepier Pokemon GO stops are out there, these represent some of the stranger stops we encountered over the course of one day.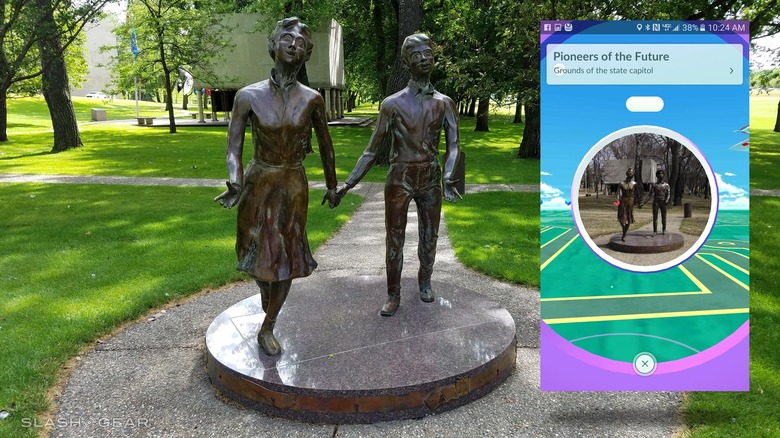 The kids you see above represent the future pioneers of North Dakota. Their heads and their eyes represent the terror felt by passers-by in the dead of the night.
Below you'll find an eagle, part of a statue called SOAR! This eagle is suitably massive, and carries a scroll which reads: We the people...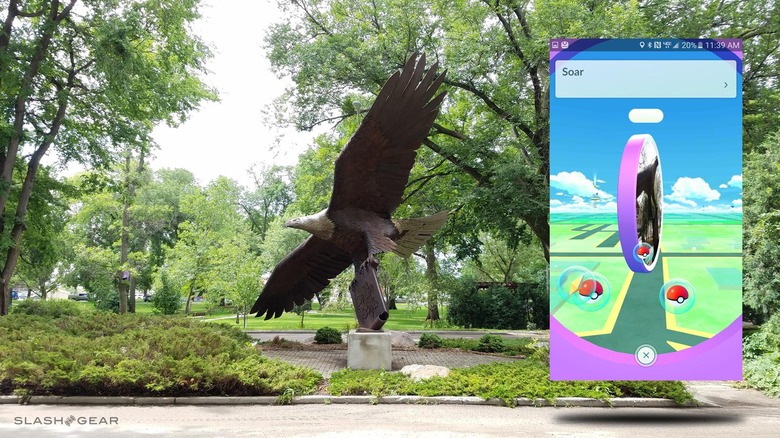 A local Pokemon Gym placed on a temple by the name of God's Peak has a dog statue near it. This dog statue sits alone, guarding the memory of his friend, Sister Elizabeth Novy.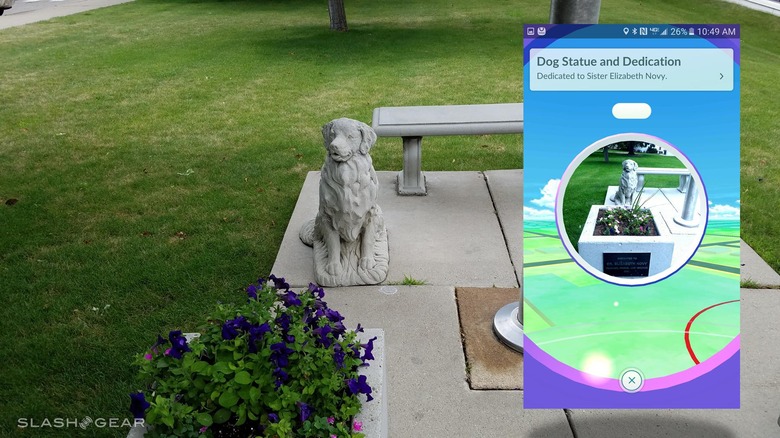 At a hospital downtown, you'll find this false entrance, atop of which you'll see Saint Mary.
She stands vigilant at the former gates of the hospital, now far too close to the extremely busy roads that have encroached over the past several decades.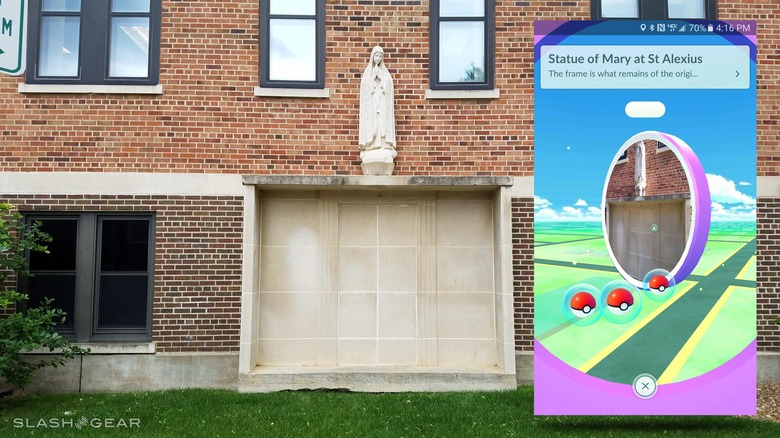 Below is a PokeStop that once was, and is now no longer.
This is a statue of Jesus that was a PokeStop during the Beta for this game, but has since been rescinded.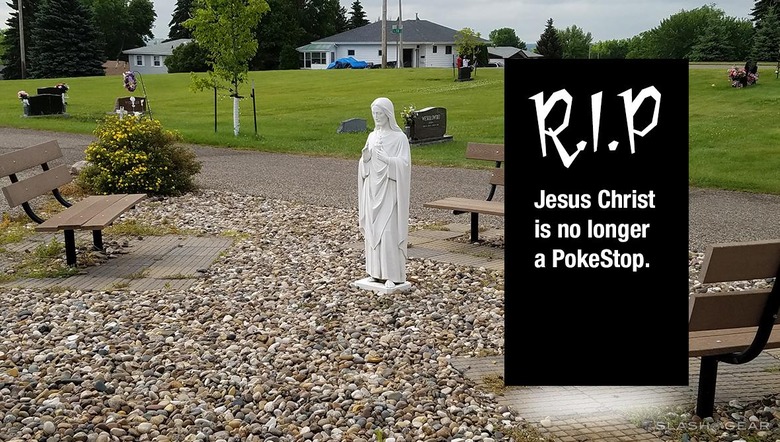 Whether or not this means Niantic is doing some cleanup around the less-than-appropriate PokeStops of the world, we do not yet know.
The next item on our list is not a PokeStop, but a stop by a Pokemon on the grave of what must have been the biggest Pikachu fan on earth. This is the tomb of a young man who died extremely young – apparently the brother of @Echospherics, and a lifelong fan of Pokemon.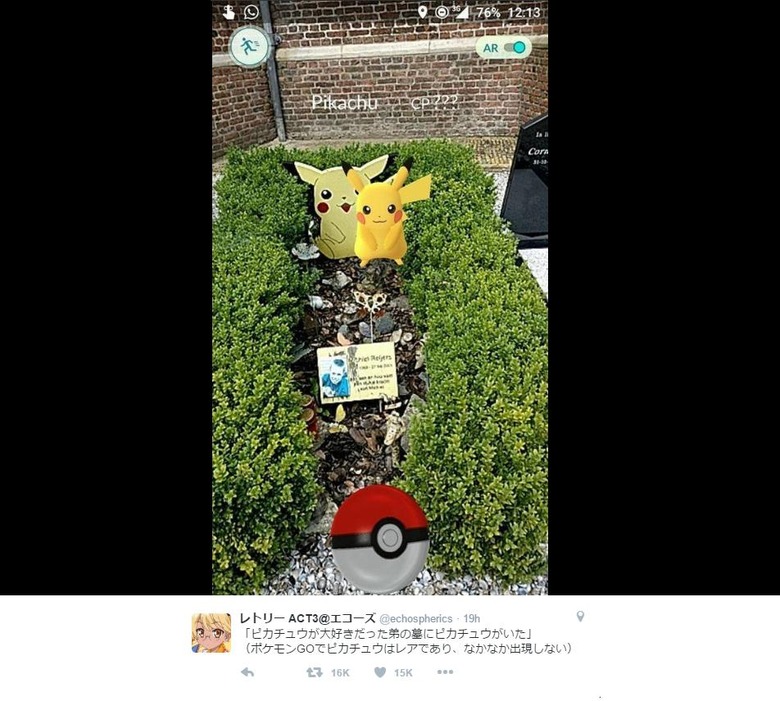 He suggests that this might mean that his brother may be living as a Pikachu in the game – which he finds encouraging, we hope!
Next is Walter White's house from Breaking Bad. The actual house, which is owned by actual real-life people in the real world. We can't imagine this is giving them any more peace than they had since the show ended.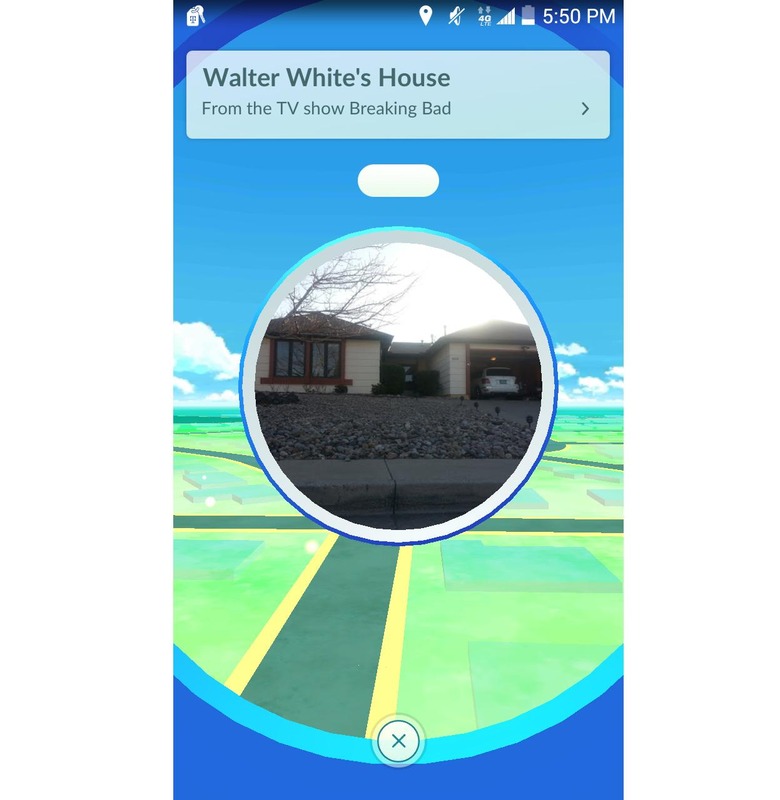 This image comes from NinjaFysh on Reddit.
This is another example of a bit of an edit that Niantic will have to make eventually. The landmark that's being marked by a PokeStop is no longer in the place where the marker resides.
As user and photographer kcrmccoy says, "My Pokéstop landmark is gone! I've been had!"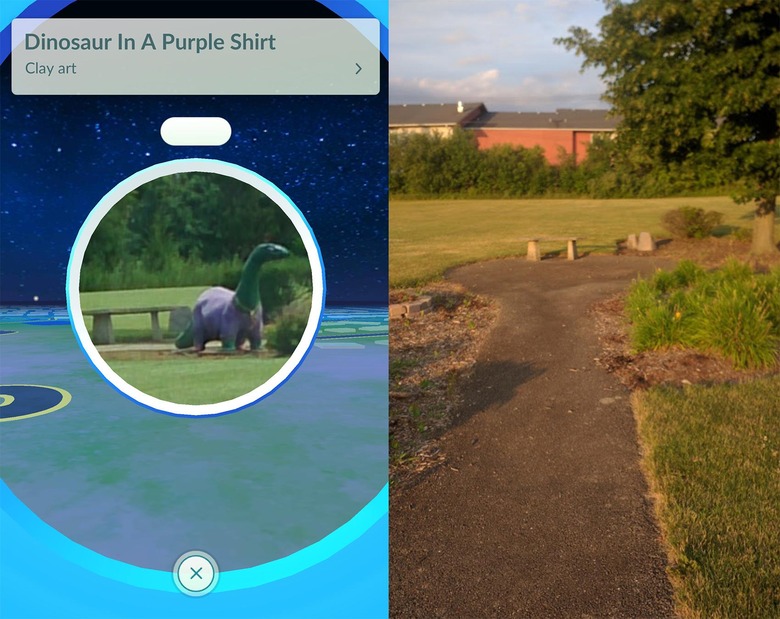 Stay tuned! We'll be finding and reporting the strangest PokeStops in the world through the future! Stick around our Twitter account made ONLY for PokemonGO: @TeamPokemonGO!