Temple Run For Android To Be Announced Via Facebook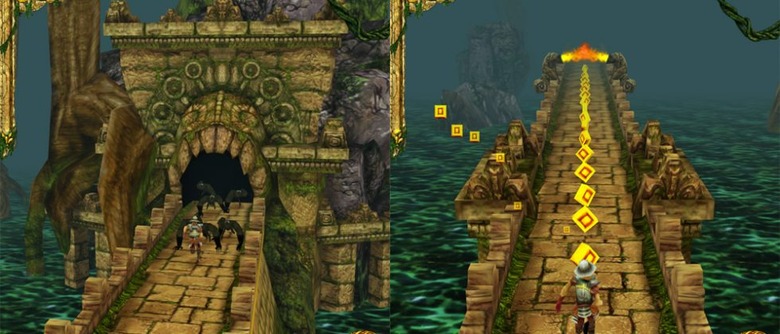 The game known as Temple Run is only 6 months old and is already one of the most downloaded games in the history of iOS* – and it's time for the Android version. Believe it or not, one of the top search terms in our system right this minute is none other than "Temple Run Android", so we've decided to do a bit more digging than we normally would for a game release. What's turned up is a promise by the folks responsible for the Temple Run game, developers from Imangi Studios, that the release date will be dropped nowhere else but their own Facebook Group.
This game is being screamed and hollered for in basically every Imangi forum and game search board on the web at the moment, and the developers at Imangi are assuredly working as hard as they can to get the game out to the public. If you follow any and all of the Twitters of the developers and the Imangi official stream, you'll find that they're attempting to update information on other games as well, but nothing will beat down the fact that the Temple Run game for Android release is the most hotly anticipated of their entire line:

• Imangi Studios
*Temple Run for iOS is currently the #18 "all time" top free app in the iTunes App Store. As soon as it's released to Android, we're going to see some more records breaking without a doubt. There's also some similar apps out there right this moment trying to capitalize on the lack of Temple Run on the Android Market, but don't believe the hype! Check out the timeline below to stay up to date all the way back through time on all things Temple Run!