Temple Run breaks one million Android downloads in three days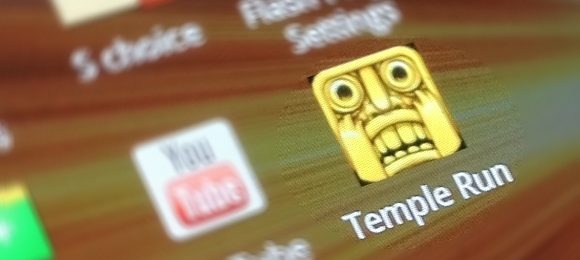 Temple Run for Android only launched three days ago, but the game has already managed to ring up over a million downloads. Previously the game was available on iOS, where it has managed to achieve 45 million downloads in seven months. The fact that the Android version is currently being offered for free is probably helping those download figures.
The game was launched on Google Play on March 27th, and as of today holds an average score of 4.3 stars out of five, with close to 46,000 people having rated the game. The game is inspired by the opening scene in Raiders of the Lost Ark, with your hero fleeing pursuers while carrying a golden idol. Players need to pay attention to jump over or slide under obstacles, as well as collect coins to amass a high score.
While Temple Run is available for most major Android devices, there are several handsets that aren't compatible with the game, most notably from Motorola. Both the DROID RAZR and Bionic are unable to download the game. Imangi Studios co-founder Natalia Luckyanova tweeted on launch day that although 707 devices are supported, 99.9% of support emails were complaints about device incompatibility.
Temple Run is available on both iOS and Android for free.
[via The Next Web]