Telltale's 'Guardians of the Galaxy' series arrives this spring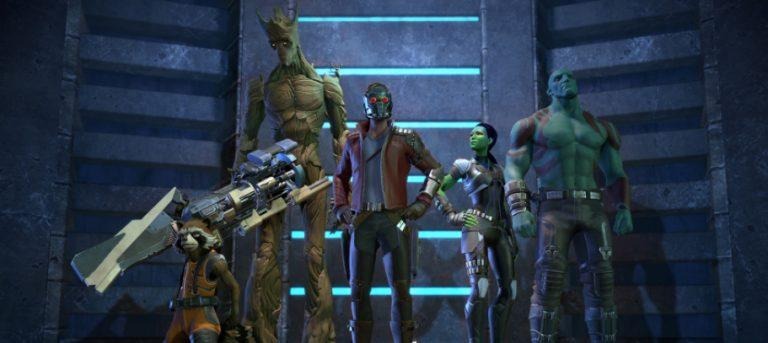 Telltale Games is making its own "Guardians of the Galaxy" video game series, one that takes place in the Marvel world, which it revealed today with a bunch of screenshots. The game will feature the roster of Guardians, including Star-Lord, Drax, Rocket, Gamora, and Groot, and will revolve around the discovery of 'an artifact of unspeakable power.' The game is going to drop this spring season.
Telltale says its Guardians of the Galaxy game series will feature 'awesome music,' the Star-Lord's powered rocket boots, and more. The screenshots show a design unlike typical Telltale Games titles, eliminating the comic book-like style in favor of a nicely 3D, refined, but somewhat action figure-esque style. We see Star-Lord, Rocket, and more.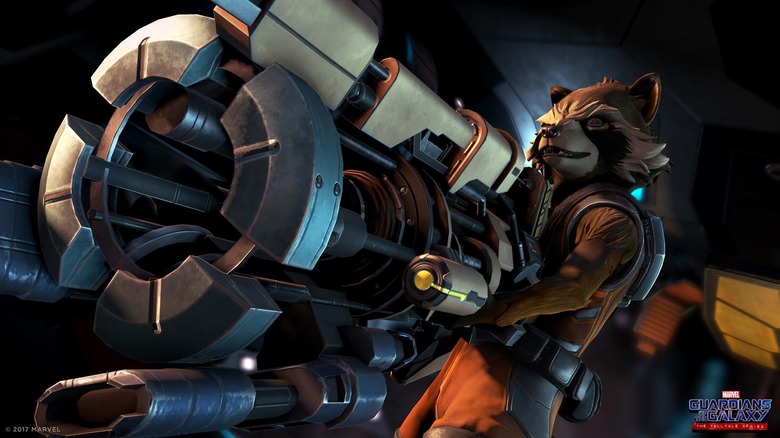 The game will feature some notable voice talent, including actors who voiced characters in past Telltale titles. This includes Scott Porter as Star-Lord, Adam Harrington as Groot, Emily O'Brien as Gamora, and Brandon Paul Eells as Drax. That's about the extent of the video game series that Telltale has revealed at this time.
If you're interested in getting more info, both Marvel Games' Creative Director Bill Rosemann and Telltale Games' team will be talking about the series at PAX East in Boston tomorrow. If you can't attend, that's okay — the panel will be livestreamed on Twitch for everyone to enjoy.
SOURCE: Telltale Games