Telltale's Batman Episode 3 Is 'New World Order,' Arrives October 25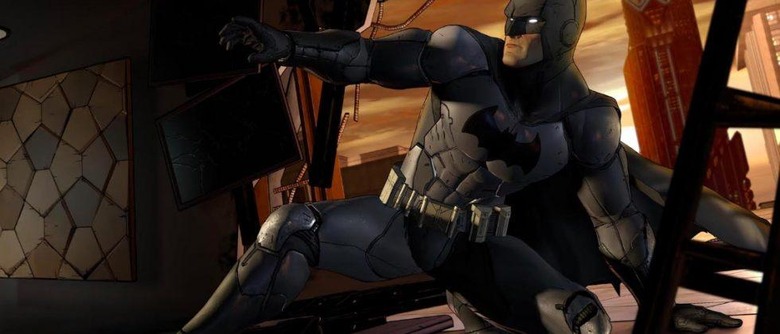 The third installment in Telltale Games' Batman series will be available on October 25, the company has announced. In addition to announcing the release date, we also now have a name for the episode: "New World Order." You'll be able to grab it for PC, Xbox One, and PlayStation 4 when it arrives, discovering what comes after episodes 1 and 2 which have already been released. Warning: there be spoilers ahead.
BATMAN — The Telltale Series Episode 3: 'New World Order' is the third installment in what will eventually be a five-part series. Like Telltale Games' other series', this one presents a small part of the whole story in the form of episodic gameplay, with each episode being released relatively soon after the one preceding it.
Note: Don't watch the video if you haven't finished playing the first two episodes yet!
Last time around, gamers became aware of the Children of Arkham, and this new episode will 'dig deeper into the web of intrigue" that surround them. At the same time, Bruce is going to experience more of Selina Kyle, Telltale says; Harvey Dent is having his own issues, being a 'deeply changed man' versus the last time we saw him.
Those who are new to the series (and located in Europe or North America) can grab the first episode via the Season Pass Disc, which will also give access to all future episodes (once they're available, of course). This upcoming installment, as we'd expect from a Batman game, is rated M for Mature. Check out the timeline below for some other recent Telltale Games news!