Telltale Games offers The Walking Dead video game on PSN tomorrow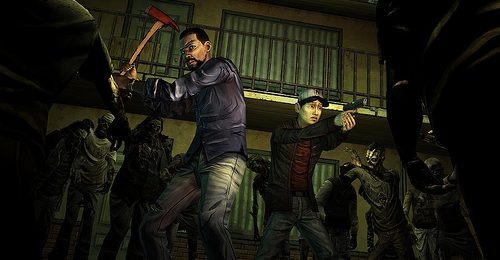 If you've been captivated by the intensely captivating The Walking Dead comic book series or related TV show, then Telltale Games has something for you. The publisher will be bringing an episodic retelling of the zombie-centric story to a PS3 near you. Yes, episodic. If you know anything about Telltale Games, you know they love giving you games in a piecemeal fashion. The company has previously offered games like Wallace & Gromit and Back to the Future.
The Walking Dead will arguably be one of its darkest projects yet. The company says it will be split up into five episodes, each of which will be sold on the PlayStation Network for $4.99. Or, if you have a strong feeling that you'll want to buy all five, you can buy the entire series upfront for $19.99, saving you an eventual $5 or so compared to buying each episode individually. Even though it's a zombie game, though, don't expect a hack-and-slash adventure.
Instead, this game will be heavily driven by story and dialogue, and making decisions within the game. "Your decisions or actions might have an effect in the episode you're playing or might affect the entire season. You could answer a question in a certain way and have a character become suspicious of your motives, or you could be forced to choose who to save when two people are in mortal peril but only one can be yanked back from the zombie horde. Your decisions will stay with you throughout the series, and their repercussions could mean that you and a friend have a very different game experience," Telltale wrote in a PlayStation Blog post. The first episode goes on sale tomorrow.
[via PlayStation Blog]