Tekken Tag Tournament 2 gets Snoop-Dogg NVIDIA 3D trailer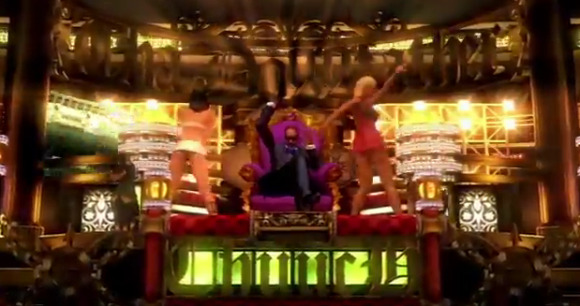 If you didn't catch the E3-presented Snoop-Dogg title-track for the newest fighter Tekken Tag Tournament 2, you're in luck – NVIDIA and Namco have teamed up to bring you a video of the epic in full 3D. This video displays what will become the title track to the new Tekken title and shows off how the game will get no less than a visit from Snoop Dogg himself in a Dogg-themed fighting environment in the final release. Slap your 3D glasses on and take a peek.
The track "Knock 'Em Down" will appear at the start of the game Tekken Tag Tournament 2 and you will indeed get to fight in front of the Doggfather in a classic background style. What you're about to see here is a music video that features Adrianne Curry fighting her way through a match as Snoop raps on. Make sure you keep your brain on straight when you're witnessing this oddity in all its glory.
The version of the video you see above is in 2D, incase you did not notice, while the 3D version is up at NVIIDA. Tekken Tag Tournament 2 has been announced for release sometime this summer in its newest edition (including Snoop Dogg) on the PlayStation 3 and the Xbox 360 in September of this year. The Wii U will also be grabbing this title later this year – much closer to the winter holidays.
Bonus! Time for Eurogamer to interview the Dogg on the game – get ready for more oddity!