TEGW3000 borrows Nexus One style & iPhone UI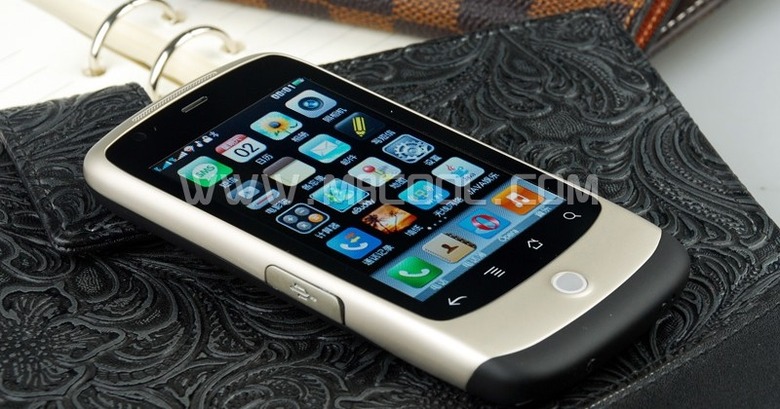 Gasp at the unrelenting beauty of a knock-off Nexus One cellphone with a carefully cloned iPhone UI: yes, friends, as though Apple and Google had got up close and personal on Spring Break, it's the TEGW3000.  The Nexus One inspired casing is actually a little more pocketable than the original, thanks to it using a smaller 3.2-inch 320 x 480 touchscreen, though you'll also have to make do without 3G.
Still, there are still dual SIM card slots, along with WiFi and both front & rear cameras (though the main one is just 2-megapixels), plus an analog TV tuner.  While there's no talk of what chipset the phone is based on, we're guessing it's not using Qualcomm's Snapdragon.
The likelihood of it ever reaching US or European shores is slim to non-existent, but if you have 810 Yuan burning a hole in your pocket ($119) then M8Cool.com will happily take it off you.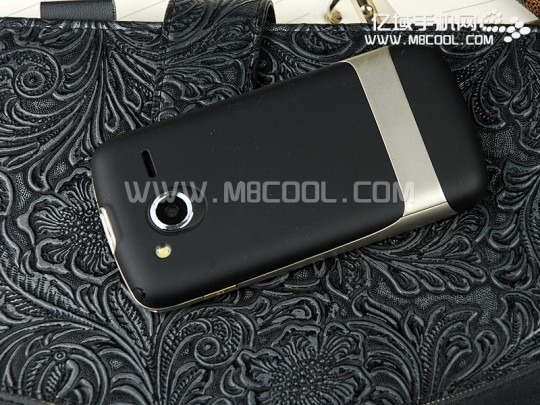 [via Shanzai]