TegaTech Tega v2 Windows 7/Android tablet gets hands-on treatment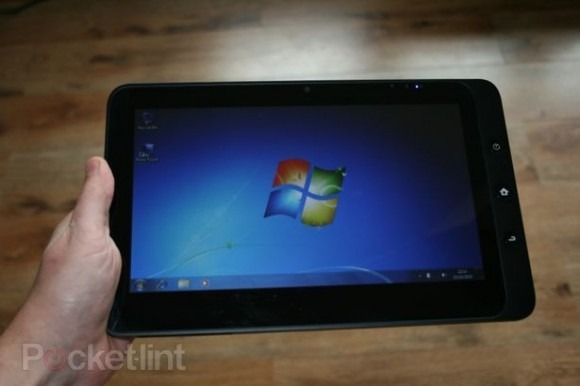 The Windows 7 tablets continue to trickle out, and after the mediocre showing of CTL's 2goPAD, can TegaTech's Tega v2 do any better?  The 10.1-inch multitouch slate runs an Intel Atom N455 1.66GHz processor, with 2GB of DDR3 RAM and GMA 3150 graphics, and the first units are already filtering out; long-standing tableteer Rob Bushway has been playing with one, while Pocket-Lint have another.
It's early days for both, but Rob has a long list of first impressions and they're generally pretty good.  The 14mm thick slate gets praised for its sensible, classic styling and high-quality build, and TegaTech has obviously thought about usability since pressing the Windows shortcut shows the desktop (and long-pressing it triggers a Ctrl+Alt+Del, useful for managing user accounts).  It's also supposedly pretty quiet, though battery life may be the main bugbear: like the 2goPAD, the Tega v2 is putting in around 3.5hrs of runtime, a far cry from the iPad's 10+ hours.
There's also a dual-boot option, loading either Windows 7 or Android 1.6.  The latter isn't especially productive from the sound of things, however, and since we're seeing slates like the Samsung Galaxy Tab and the Advent Vega launch with Android 2.2 Froyo, TegaTech's use of the old version is a disappointment.  We've a feeling many won't get past its $799 price tag, frankly.