TEDTalks joins Netflix, Android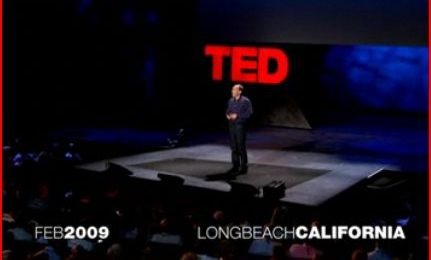 If there was a TEDTalks presentation about why TEDTalks have become so successful, it would probably include discussion about how captivating it is to hear from people who are experts in so many different fields and disciplines. The Because of their universal appeal, TEDTalks are now making their way to widely accessible platforms Netflix and Android.
On Netflix, there's a new show called TEDTalks Shows, which appears to be essentially the same presentations and speeches as found on the TED website, but repackaged in a way that's more suitable for a "TV show" audience. "We are excited to be bringing this initial TEDTalks offering to our global streaming member community and look forward to a continued relationship with TED," said Netflix VP of independent film content acquisition Lisa Nishimura.
In addition, there's a new TEDTalks Android app, which will launch with more than 1,200 video presentations available at a user's fingertips. Users can also queue up videos to watch while offline. The videos range from people talking about how to succeed in Internet marketing to starting your own business, to what it's like behind-the-scenes of a blockbuster documentary. There's something for everyone, and now that content will be reaching an entire new group of people.
[via PC Mag]