Tec Toy offers up portable Sega Genesis again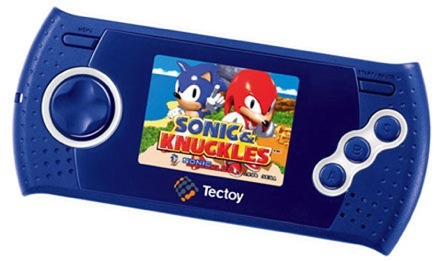 Personally, I think Sega did a good job of this a good number of years ago with the GameGear, but if you weren't lucky enough to latch onto one of those (I have 2, they're great) then you can pick up one of Tec Toy's offerings. Their system appears to offer a slightly improved button layout over the GameGear.
But, their system comes with 20 games pre-loaded, and that's it, there's no way to add more. So there's that, however the Tec Toy version is by far more power efficient, using 3 AAA batteries compared to my GameGear's 6 AA batteries that last, at best, a couple of hours.
The Tec Toy will cost you about $100 and will be available from various UK importers early next year. I would say its worth it, but not when a DS is going for $129 and from what I hear (I don't have one) has far better games and selection.
Tec Toy Makes Sega Genesis Portable [via pmptoday]