Team Sonic Racing Delayed Into 2019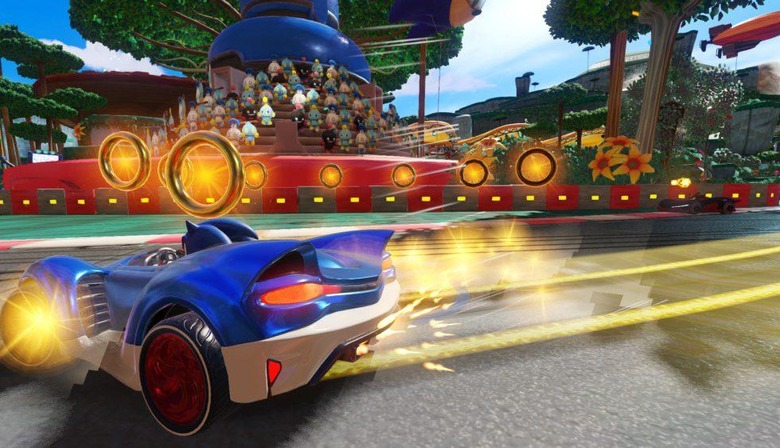 Earlier this year, Sega revealed Team Sonic Racing, a follow-up to 2012's surprisingly excellent Sonic and All-Stars Racing Transformed. At the time, the company said that Team Sonic Racing would be here by winter, but today we're finding out that isn't actually the case. Sega has pushed Team Sonic Racing's release back into 2019, and given the game's original release schedule, it seems to be a fairly significant delay.
Today, Sega announced that Team Sonic Racing has been delayed to May 21, 2019. We probably should have guessed that the winter release window wasn't going to pan out, as we're quickly approaching the end of the year without much new information on Team Sonic Racing to point to.
Sega announced the delay through the official Sonic the Hedgehog Twitter account, noting that the team needs more time to make Team Sonic Racing "the best game it can be." Sega then said that it'll have more to show from Team Sonic Racing "very soon," so while the delay might sting, at least we've got that to look forward to.
The Sonic games of the modern era have been relatively hit or miss, but Sega's attempts at arcade racers have actually worked quite well. Sonic and All-Stars Racing Transformed turned out to be a worthy competitor to Mario Kart, which has dominated the arcade racer scene for years and years. The hope is that Team Sonic Racing is just as good as its predecessor, but that's a high bar to meet.
Luckily for us, the same team that was responsible for Sega and All-Stars Racing Transformed, Sumo Digital, is back at it again with Team Sonic Racing, so we can let our hopes run at least a little wild. We'll keep an eye out for this incoming Team Sonic Racing information, so stay tuned for that, and be sure to head down to the comments section to let us know if you're looking forward to the game.