TDG report compares cable video-on-demand to Netflix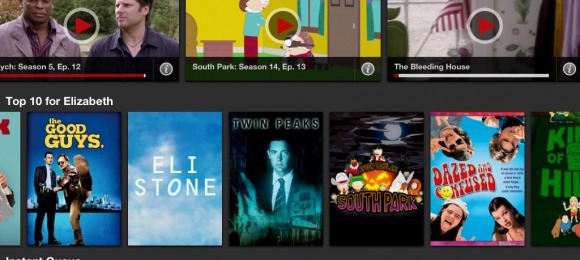 So, before there was Netflix, there were dedicated digital cable channels that allowed cable subscribers to watch various TV shows and movies for free, usually with some sort of ad-supported structure. Right now, if you're like most cable users in the country, you're probably thinking, "Oh yeah, that's right. There are on-demand channels that I can access from my cable box." The problem is you never actually go there to watch anything. And here are some numbers to prove that.
A study from TDG entitled Making Ad-Supported VOD Work found that video-on-demand services from cable and satellite companies accounted for only 1% of all TV viewing in the country. TDG senior analyst Bill Niemeyer noted that satcasters "are investing significant resources in TV Everywhere (TVE) but have ignored the fact they have a potentially viable ad- and revenue-generating on-demand platform already in place in over 50 million U.S. homes in the form of VOD." He said it's a glaring problem and one that Netflix has been exploiting.
In fact, in the fourth quarter of 2011, TDG estimates that Netflix subscribers in the US watched 80% more hours of streaming video content than all cable/satellite video-on-demand content combined. Niemeyer suggests that broadcasters need to find a better way to market and monetize their existing on-demand infrastructure. Right now most subscribers simply don't realize they have access to, for example, Comedy Central On Demand. The worst part, though, is the lack of content available in these channels. They're also fragmented, making content discovery difficult on the user end. It's no wonder services like Netflix and Hulu are able to grab money from consumers who are already existing cable or satellite subscribers.