TCL's 50" and 65" P-Series 4K Roku TVs have been cancelled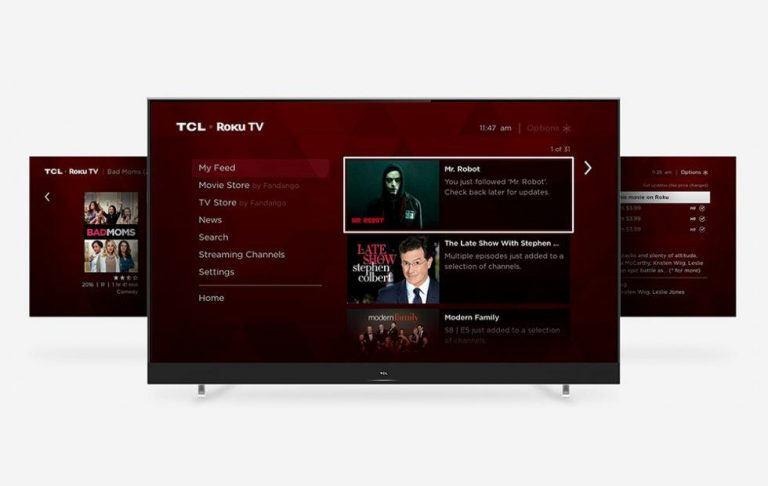 Chinese company TCL introduced a bunch of TVs in May including the 4K-toting P-Series lineup. That product line was supposed to launch in the near future in 50-inch, 55-inch and 65-inch sizes, but the company has changed its plans. If you were hoping to get a relatively cheap 4K Roku smart TV, you still can, but only in one size due to TCL's recent decision to cancel a couple models.
TCL is known for offering budget-friendly televisions packing Roku's smart TV interface, the same one you get on the company's streaming stick and set-top-box. TCL introduced both the C-Series and the P-Series, and though it didn't reveal the total pricing for the lineup, it had stated at the time that the middle 55-inch model would cost $599 USD.
That's an insanely excellent price for a 4K smart television, and it stoked hopes that the larger 65-inch model wouldn't be much more expensive. In a statement to CNET, though, TCL revealed that it is cancelling both the 50-inch and the 65-inch versions, meaning only the 55-inch model will be arriving on market. The company indicated there are some 'factors' that caused it to make this decision, but ones it won't be stating until a later time.
In the absence of these models, TCL will be focusing that energy on its future P-Series offerings, indicating we may see these two sizes reappear in the future with better technology. When that may happen wasn't revealed, though. If that improved technology results in a higher price point, though, consumer interest in getting the model may disappear in the face of other, more established manufacturers like Samsung.
SOURCE: CNET