TCL 6-series TV release dates revealed: 4K HDR on a budget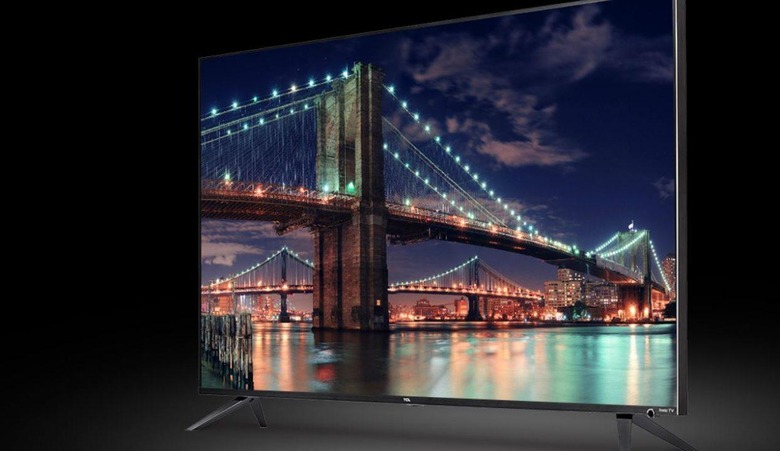 Back at CES 2018, TCL revealed its news 6-series line of TVs. The successor to last year's P6-series, this new line up of TVs looks to keep some of the features that make TCL stand out from the crowd (like a low price), while tossing a little more into the mix. Today, we're finding out just when the 6-series will launch, and its release is coming up quickly.
TCL announced today that it will launch the 6-series on May 1. When it arrives, it'll be using a new iPQ engine for more precision in color reproduction, along with HDR Pro Gamma, which promises "impactful HDR performance in any environment."
TCL also says that this new line of TVs will boast Dolby Vision HDR, which is being paired with wide color functionality provided by TCL's own NBP Photon technology. Like many other TCL sets released up to this point, the 6-series will be comprised of Roku TVs, giving you access to Roku's operating system without the need of a streaming stick or a set-top box.
Unfortunately, that's pretty much all we know about the TCL 6-series at this point. We know that TCL is planning a new design for the 6-series, outfitting its TVs with a brushed metal finish, but beyond that and the few features TCL talked about today, there's a lot that's still up in the air. We don't know any sizes or resolutions, though as with any line of TVs launching in 2018, we can expect some to be 4K sets.
We also don't know anything about pricing. We can look to the past and expect TCL to undercut competitors – one major advantage TCL has – but without specific pricing details, it's hard to know how the 6-series will pan out. With May 1 just six weeks away, though, we should find out more soon, so stay tuned.