TCL 50-inch 4K HDTV arrives with $1k price point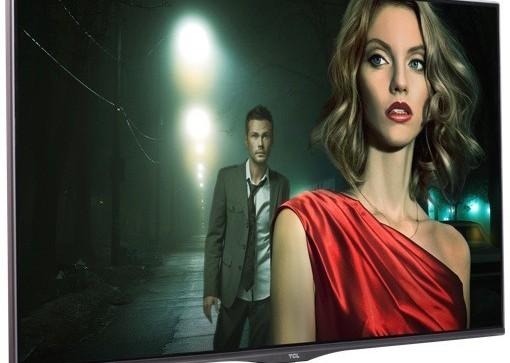 A television with a 4K resolution is still pretty rare these days, and also still very expensive. However, that doesn't mean there can't be exceptions. Chinese television maker TCL just announced a new 50-inch 4K HDTV with a price tag of just a dollar shy of $1,000, which is less expensive than most other 1080p televisions on the market today.
How does a 4K HDTV cost only $1,000? Well, the biggest factor is that it's a cheap Chinese manufacturer, compared to top-quality brands like LG or Samsung, but another big reason for the low price tag is that the TV doesn't come with the bells and whistles like THX certifications and internet-connected Smart TV features.
TCL is the second manufacturer to provide budget 4K televisions, with Seiki being the first, thanks to their 39-inch 4Ker for only $700 and their own 50-inch model for $1,500. However, the TCL 50-incher costs $500 less, meaning that this is the cheapest 50-inch 4K TV around, and it's probably the cheapest that big-screen 4K televisions will go — at least until a few years from now.
Other televisions in TCL's lineup for this year include regular HDTV models at 40-, 46-, and 55-inch sizes, priced at $399, $499 and $799, respectively. TCL's 4K variant will start shipping in September, while their traditional 1080p models will begin shipping at some point next month.
While 4K (also referred to as Ultra HD) is still in its early stages, it seems like the next progressive step in the evolution television. While we don't see too many 4K offerings on the market just yet (and the ones we see are extremely pricey), we very well may see 4K become more ubiquitous as time goes on, with prices coming way down in the next couple of years.