Targus outs first USB 3.0 Dual video docking Station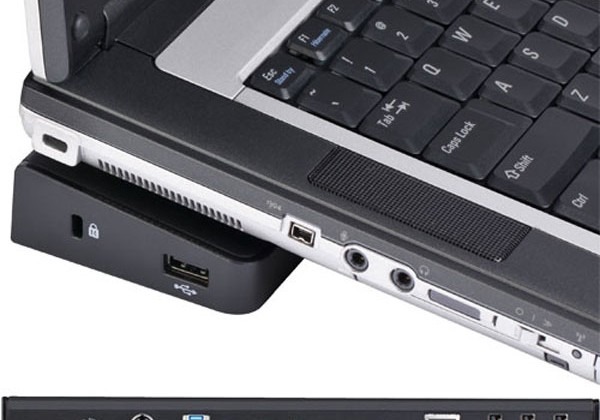 There are a bunch of notebooks out there today that have at least one USB 3.0 port. If you are using one of those machines, you might want to check out the new docking station from Targus. This universal dock is the first from the company to rock USB 3.0. That means the single USB 3.0 connection has the bandwidth needed for video and more.
The docking station has DisplayLink tech inside to provide video via USB to an external monitor, or two in this case. The dock has both a DVI port and a HDMI output. It supports resolutions up to 2560 x 1600 meaning you can put 30-inch screens on it and get full resolution. It also comes with an adapter to turn that HDMI port into DVI for dual DVI screens.
The dock also has USB audio via a headphone port and mic jacks as well. It has Ethernet connectivity with a Gigabit port. Rounding out the features are a pair of high-power USB 2.0 ports supporting Battery Charging Specs 1.1 to recharge your favorite gadgets. The dock sells for $199 and should be available soon.
[via EverythingUSB]