Targus DEFCON 1 - does not control nuclear weapons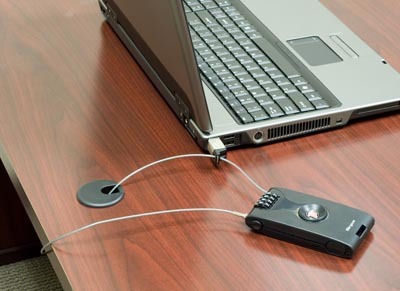 Cable locks for laptops aren't anything new. They're nice to have because they keep your laptop from running off when you're not looking. I doubt that there are people devious enough to actually take your laptop, so I'm pretty sure that they just get up and walk off now and then.
The DEFCON 1 brings thoughts of impending doom, however, it's far more lackluster. The device is much like any other, but what sets it apart is that the cable is retractable. This means you don't have to worry about the cable just hanging down while your laptop is sitting there. It also makes it much easier to carry around when not in use.
A little piece of mind and simplicity will only cost you about $24.99.
Targus DEFCON 1 More Flexible Than The Average Laptop Lock [via crunchgear]