Target Ticket video service launches to the public, offers digital downloads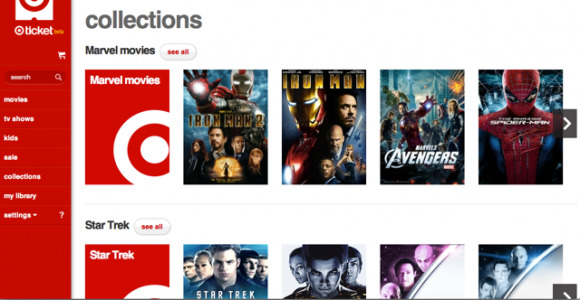 Late last month, a tip surfaced claiming that Target would be opening its Target Ticket video service to the general public soon, taking it out the previously closed beta it was in. Fast forward a few weeks, and such has proved to be the case, with the new video service officially exiting beta and being available to all who want to try it out.
Target Ticket works in a manner similar to competitor Walmart's Vudu service and Redbox Instant, offering up content for digital renting and purchases. The service works much in the same way we reported on before, with movies and TV shows being sorted into different categories, including most popular content, the studio that released it, and more. There's also sorting for children, with content being broken down into specific age ranges, such as preschool, teenagers, and all between.
Some content is available only for purchase, while other movies and TV shows are available for both renting and purchase. Though the pricing depends on the individual show, movies seem to fall between the $12.99 and $14.99 price points for standard definition, and in the $20 range for HD content. For those who want to rent content, the prices are lower, coming in at sub-$5, with standard definition being cheaper than high definition.
There's also a sales section, which offers downloads for reduced rates — a lot of the content in this section is older, but relatively recent releases can also be found, such as Django Unchained. Those who want to use the service will need to make an account, which involves providing personal details and payment information, with an option being provided to link or register an UltraViolet cloud storage account.
SOURCE: TechCrunch