Target recalls 90,000 Lightning cables over fire and shock risk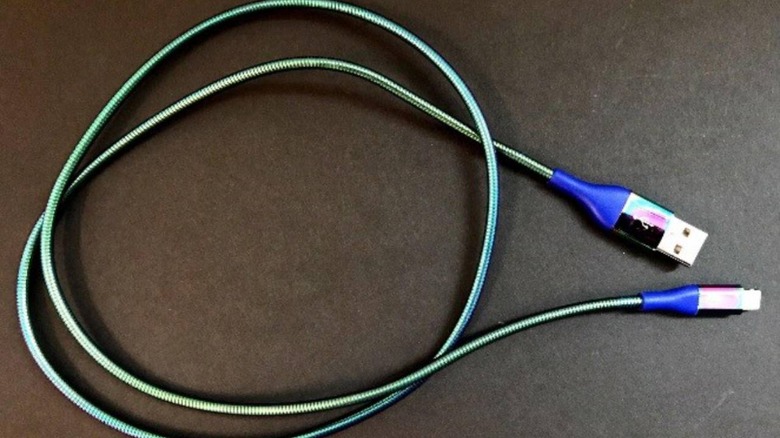 The US Consumer Product Safety Commission (CPSC) has disclosed a new product recall involving one type of Heyday-branded Lightning cables that was sold by retailer Target. Around 90,000 of these cables are covered by the recall, which cites reports of sparking, fires, heating, and smoking from more than a dozen cable owners. Not all Heyday Lightning cables are covered by the recall, however.
The recall only impacts the 3ft version of the Heyday Lightning cable — the 4ft and 10ft versions aren't included. According to the CPSC, these recalled units may feature metal around the cord that could make contact with a USB wall adapter's plug prongs. If that happens, the metal making the contact may become electrically charged, putting users and the surrounding environment at risk.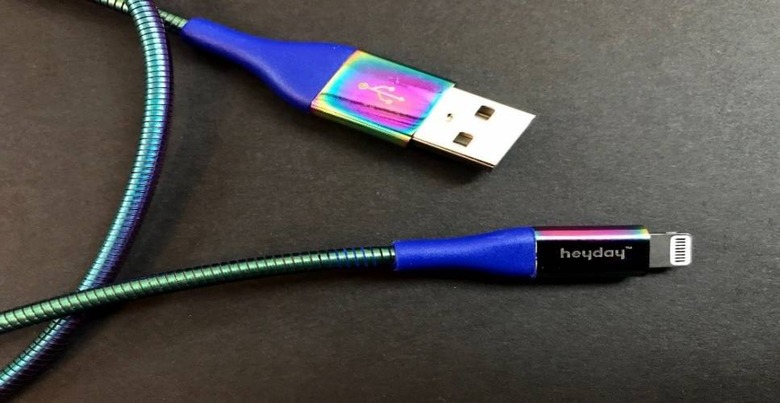 Target received 14 reports from consumers who claimed their cables had started 'smoking, sparking or igniting' while charging. Two of these individuals reported suffering 'finger burns' as a result of the faulty cables. As a result, Target is urging cable owners to stop using these particular cables and instead return them to a Target store for a full refund.
Though Target sells multiple varieties of the 3ft Heyday Lightning cables, it appears only the version with an iridescent purple, green, and blue design are impacted; they feature the model number 080 08 8261 on the packaging and the word 'heyday' printed on the connector.
The recalled cables were sold both in Target stores across the United States and through the retailer's online website from June 2018 through January 2019 for around $15. It appears that unlike the iridescent version of the Heyday cable, other Lightning cables sold under this brand feature plastic, rather than metal, connector components, which eliminates the potential charging issue.