Tamaggo's 360-imager takes navigable hi-res images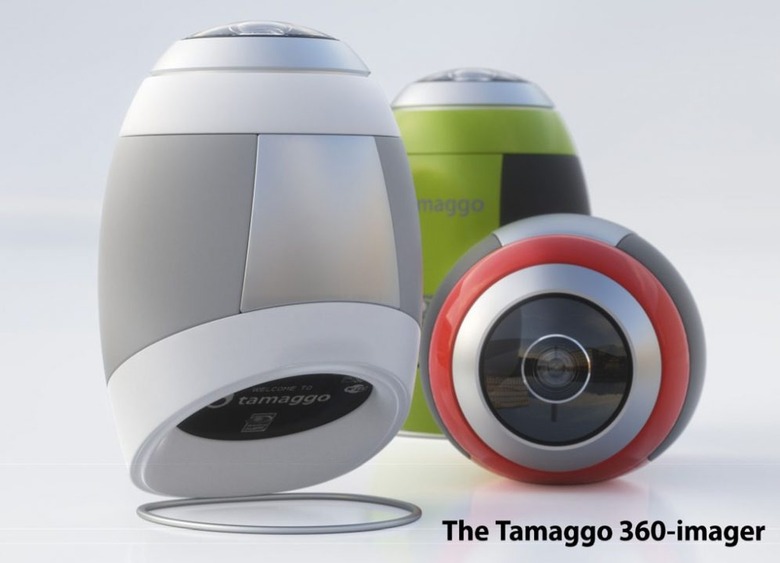 Tamaggo is previewing its 360-imager at CES 2012, showing off the unique little consumer picture-taking device equipped with advanced panomorph technology. The 360-imager, as its name implies, allows users to easily capture a 360-degree image via its patented optics with one click. But that's not all, the image is high-resolution and navigable, meaning you can zoom and pan around the final image.
The 360-degree images that the Tamaggo 360-imager can take is so unique that the company likes to deem the experience as Tamaggraphy instead of photography. With patented ImmerVision Enables panomorph technology, an ergonomic design, and a 14-megapixel sensor, the Tamaggo 360-imager takes 360-degree high-resolution snapshots with ease, bringing technology used for high-end commercial and government security applications and virtual-tour technology into the hands of consumers.
The "Tamaggraphs" taken are navigable, allowing you to zoom in on details and pan around, looking above, below, and even behind you at the time the the shot was taken. Unlike other 360-degree imaging technologies that stitch together a series of snapshots, the Tamaggo 360-imager takes the entire 360-degree environment in one shot and it doesn't require focusing. High quality images can also be cropped out of the 360-degree shot for printing.
The Tamaggo 360-imager is expected to be available in the second quarter of 2012. It's expected to be priced at under $200.
[via BusinessWire]