Talk to Amazon's Alexa from your iPhone with the Lexi app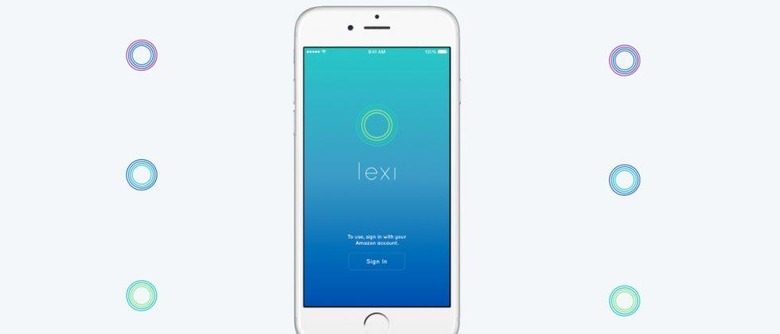 As we've seen recently, Amazon's digital assistant Alexa is becoming more and more useful with each additional connected service and app integration. The only real limitation is that you be close enough to one of Amazon's Echo smart speakers to give a verbal command. What if you could make use of Alexa from your phone in the same way as Apple's Siri or Microsoft's Cortana? That exactly what the new iOS app Lexi does, allowing you to bypass the Echo altogether.
Released by developer BlueToo Ventures, the Lexi app basically brings Alexa to the iPhone. Users must have an Amazon account, obviously, but beyond that there's no need to buy an Echo, or any other third-party speaker with Alexa integration, such as the recent Triby.
The Lexi app can handle most of Alexa's functionality, including placing orders, asking about the news and weather, and controlling connected smart home devices. Some features, however, like Amazon Prime Music and audio books, still require the Echo hardware.
Using the app is drop-dead simple, just press and a hold the screen while making a request, and then release to hear the confirmation response. Lexi is iOS-only for now, and does have a price of $5, but that's a steal compared to the $180 you'd pay for the standard Echo speaker.