Take your Pong anywhere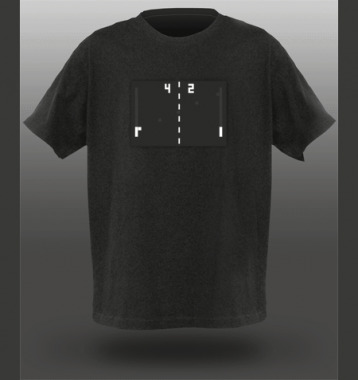 How many of you remember when Pong came out? Well, whether you spent your childhood hooked on the game, or grew up a couple generations after it made its debut, you'll love this shirt.
The shirt has a looped animation of a game of Pong. By game I mean they just bounce the ball back-and-fourth in the same spot over and over. It's still really cool.
The animated decal comes off for washing, and is powered by two AAA batteries that are concealed in a small pocket sewn into the inside of the shirt. You can grab one of these for $25 over at ThinkGeek.
Atari on Your Tee, Animated! [via newlaunches]