Take a VR holiday tour of the White House with Cardboard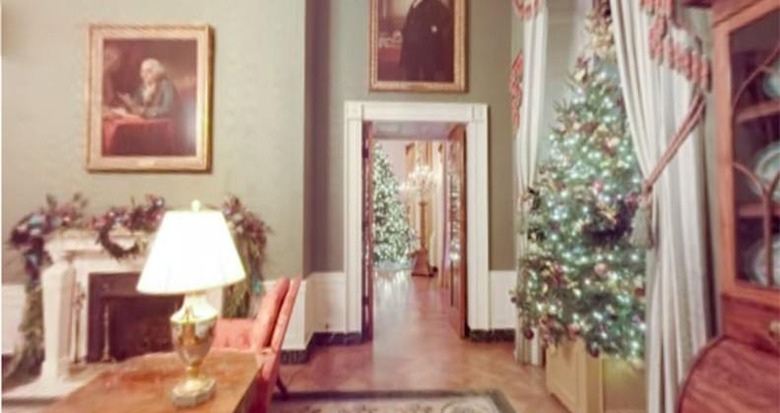 The White House is decked in its holiday trimmings, and you can get an up close and personal look at those decorations from the comfort of your living room and one of Google's Cardboard headsets. This is thanks to a new 360-degree YouTube video published on the White House's YouTube account and filmed with Google's Jump platform. The video doubles as a VR field trip for schools to utilize.
The video leads 'visitors' through a tour of the White House, into various rooms and hallways with pit stops at the numerous Christmas trees set up throughout the building. You don't need a Cardboard headset to watch the video — just click on it below — but it's far more enjoyable in 3D mode.
A Google representative explained:
For Android users, you can select the 'Cardboard' icon from within the YouTube app and slide your phone into a Google Cardboard viewer for a full immersive experience. Be sure to select the highest quality video setting (720/1080) for the best viewing experience. For iOS users, you will still be able to enjoy the 360 degree experience right from the phone.
This is just one of many 3D videos you can watch with Cardboard. Not familiar with Google's do-it-yourself VR viewer? We've got a nice little primer with the details and particulars on Cardboard. You can download instructions to make your own headset or order a pre-made unit, as well.
SOURCE: Venture Beat