Taiwan asks for Apple Maps censorship over military bases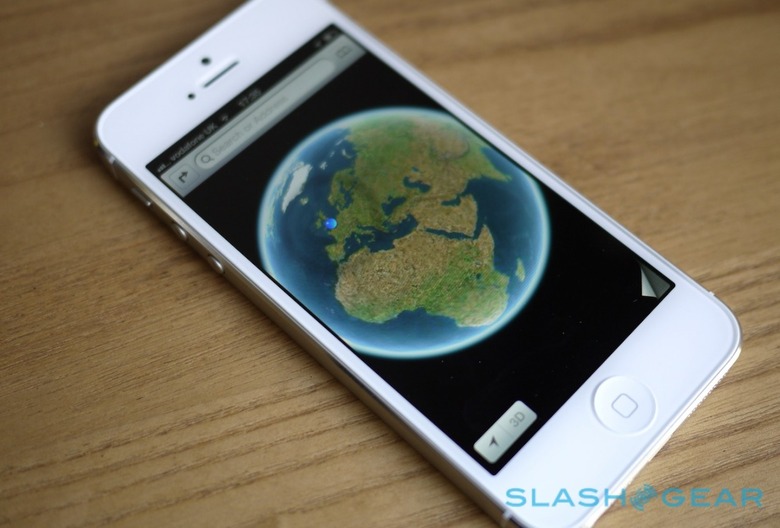 Apple Maps is the subject of complaints again, this time from the Taiwanese defense ministry which has voiced its frustrations that secretive military sites are clearly visible in the iOS 6 mapping app. "We'll ask Apple to lower the resolution of satellite images of some confidential military establishments the way we've asked Google in the past" ministry spokesperson David Lo said this week, though Apple is apparently yet to have formally received a request to blur out the installations.
Concerns about the quality of the satellite imagery were raised after local newspapers used Apple Maps graphics to show radar bases the Taiwanese military would rather were not discussed publicly. The base, in Hsinchu in the north of the country, is the site of a long-range radar currently under construction, and is intended – once fully functional – to give Taiwan earlier notice should China launch a missile attack.
The inclusion of photo information that some would rather wasn't included has been a long-standing issue with mapping products, such as Google Earth and Google Maps. "Regarding images taken by commercial satellites," Lo said, "legally we can do nothing about it." However, Taiwanese authorities have worked with Google before to reduce visibility of certain parts of the country for security purposes.
The same concerns around privacy have seen Google's Street View product come under fire, with privacy advocates critical of how much personal information can be gleaned from the street-level photography. Google blurs out individual faces as well as identifiers like vehicle license plates.
[via PhysOrg]