TAG Heuer LINK Released as Swiss Luxury $6700 Android Handset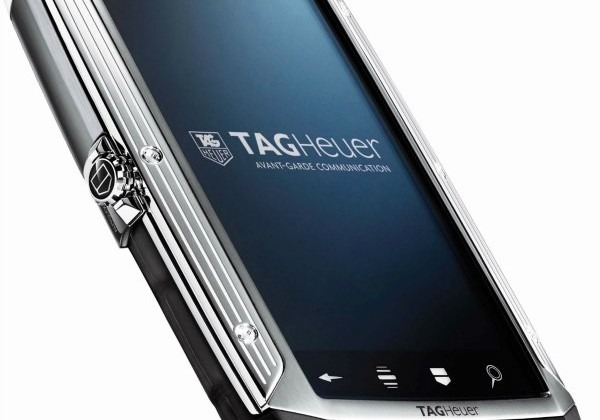 There comes a time in every mobile OS's life when someone makes a device for it that's so luxurious that only Kanye West will own one. You've got your Galaxy S II our there right now for over $600 if you want it in the USA right this moment, but how about if you want to drop over $6k? How about speaking with Swiss watchmakers TAG Heuer? They've got a device coming out that's called the LINK – made of 316L Stainless steel, Gold, Diamonds, Black PVD, Titanium, Rubber, Calfskin leather, Carbon leather, Alligator and Lizard skin, ringing in at 4700€, aka $6700 USD.
This device will be running Android 2.2 Froyo with a fully customized UI on the top, has a candybar shape, and will be able to use "any SIM card" connecting over Edge & HSUPA working with 3G, has 4 Band GSM/Tri Band WCDMA, AGPS, Wifi, WAPI, and stereo Bluetooth. And such a wild device like this would never be able to get in under Google's radar and get approval for the Android Market, would it? It sure did – you've got access to the full official Google Android Market and all of its thousands of apps, with a few fine favorites already built in: Google Search app, Google maps, Gmail, YouTube, and a lovely new oddity E-Blogger.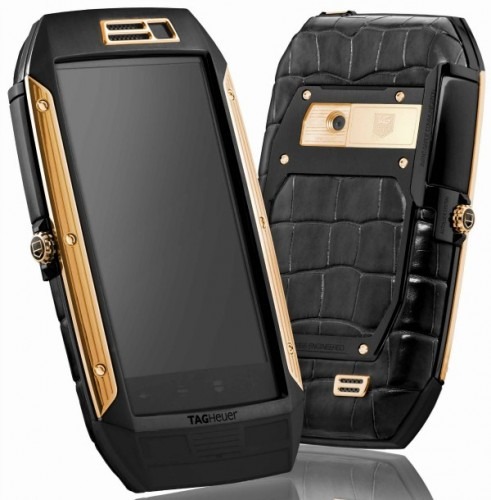 This device has a 3.5-inch TFT LCD display with a resolution of 800x480 pixels. The TAG Heuer LINK has a standby time of up to 330 hours (14 days) supposed on a 1400 mAh battery, and on the back of the device you'll be rocking a lovely 5-megapixel camera. Have a look at this presentation video and head below for the rest of the specs. Get ready for some slow motion passes over some fine craftsmanship to be sure:
This device is no thin sissy, sizing in at 118mm (H) x 67mm (W) x 16.6mm (D). It's not made, though, to be held in your pocket with your wallet, your tablet, your box of crayons and your remote control though, it's meant to be rough and touch. Have a look at this short description of the elite nature of this device, as provided by TAG Heuer:
Luxuriously crafted and detailed, the TAG Heuer LINK incorporates the most prestigious materials and advanced components in the watchmaking and automotive worlds, including black PVD, diamonds and rose gold. The mirror-polished and fine-brushed stainless steel is premium grade surgical 316L, corrosion-resistant and hypoallergenic. The big display front is made from visually stunning, lightweight, and highly damage-resistant Gorilla glass®. The exclusive, hand-worked coverings are in calfskin, alligator or lizard. Every material, precious stone and exotic skin or leather is sourced within the strictest industry standards.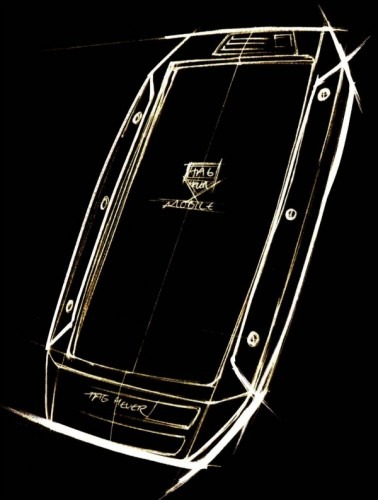 This design is mean to be as rough and as tough as any similar device on the market, coming in steel, titanium, or 18k rose gold – also making it a rather luxurious device if I do say so myself. You'll also be able to choose between rubber, alligator, and leather. The TAG Heuer LINK is shockproof, airtight, water-tight, and has Gorilla Glass up front – so GOOD LUCK trying to bust this.
What do you think? You gonna pick one up when they become available at TAG Heuer retailers this July?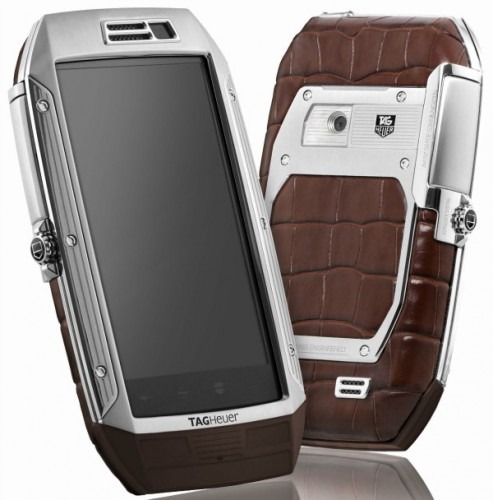 [via Android Community]