Tablet and eReader ownership surged over 2011 holidays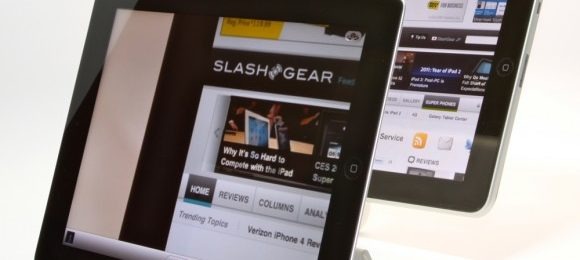 Tablet and ereader market share in the US almost doubled after strong holiday 2011 sales, new research suggests, with 19-percent of adults now owning at least one of the devices. Lowered cost of dedicated ereaders contributed to the increased demand, Pew Research claims, while low-cost tablets such as the NOOK Tablet decreased the cost of entry to slates and helped drive demand for Android models.
Pew conducted surveys among 2,986 people aged 16+ between November 16 and December 21, finding 10-percent of those questioned owned a tablet and 10-percent owned an ereader. That increased to 19-percent apiece when Pew resurveyed earlier this month, consulting 2,008 people overall.
"These findings are striking because they come after a period from mid-2011 into the autumn in which there was not much change in the ownership of tablets and e-book readers" Pew suggests. "However, as the holiday gift-giving season approached the marketplace for both devices dramatically shifted."
Interestingly, the results appear to also contradict suggestions that tablets – with ereader functionality as one of many abilities – would all but destroy the dedicated ereader market.