T1 Rugged Bluetooth Headset by BlueAnt Hands-On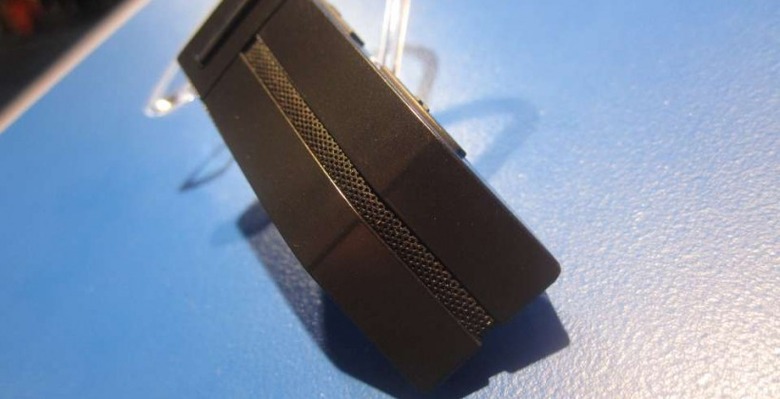 BlueAnt also shown off the T1 Rugged Bluetooth Headset with with wind armour technology. Offering up clear audio in wind speeds of up to 22mph, the device features the revolutionary technology for audio that we have yet to see in a bluetooth headset of its price-range.
The device sports dual microphones allowing for the selective audio cancellation that allows it to reduce background noise. Sporting a rugged design the T1 comes with many features as the Q2 such as the ability to read out text messages if your device supports it, listening to music, GPS turn-by-turn directions and podcasts, and has caller name announcing.
Available now, the BlueAnt T1 is on sale for $79.99.