T-Mobile's Samsung Galaxy S II to feature 1.5GHz dual-core processor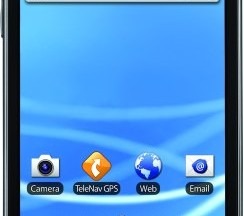 T-Mobile's version of the much anticipated Samsung Galaxy S II was revealed at the big US debut back on August 30 along with variations for AT&T and the Now Network. However, T-Mobile has yet to confirm a launch date for its version nor reveal the processor. But now, it appears that the Samsung Galaxy S Support team may have let that last bit slip via Twitter.
According to a Tweet in response to a customer question, the Samsung support team revealed that the T-Mobile Galaxy S II will be sporting a blazing fast 1.5GHz Qualcomm APQ8060 dual-core processor. That's expected to be faster than Samsung's 1.2GHz Exynos processor, which has been confirmed for the Galaxy S II set to launch on the other two carriers.
Rumors have been pointing to the Qualcomm processor ever since speculation began that the device would be called the Hercules and would support T-Mobile's 42Mbps network. This is the first time that a rep from either company has confirmed the APQ8060, which is the latest generation dual-core processor from Qualcomm. For more details, make sure to check out our hands-on of the T-Mobile Galaxy S II.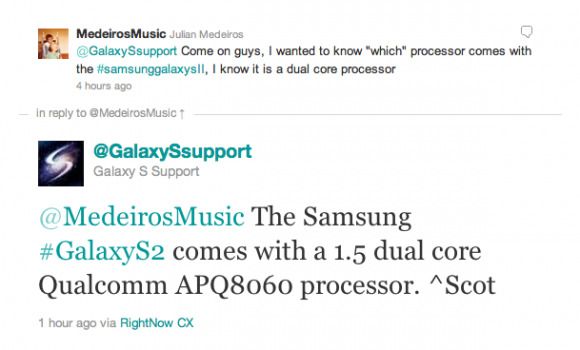 [via Android Community]