T-Mobile's One Plus unlimited plan hikes to Verizon prices [UPDATE]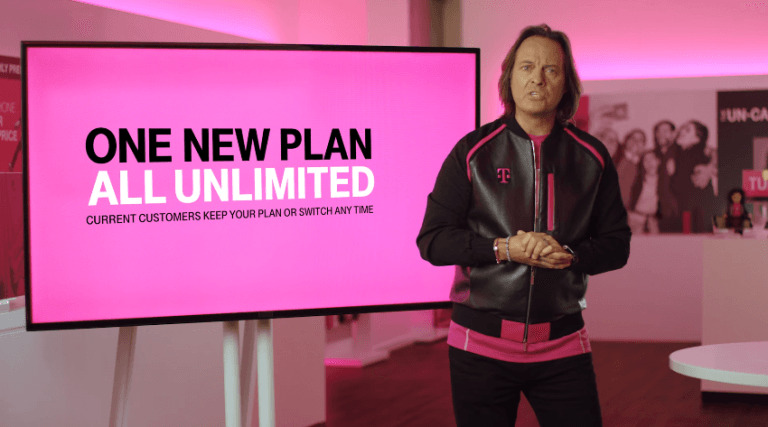 Back when the big four carriers first announced their new unlimited plans, T-Mobile initially put itself in a good position to compete on price with the likes of Verizon and AT&T. Today, however, T-Mobile's unlimited plan is looking quite similar to what Verizon offers, not only from a features standpoint, but also from a pricing one. That's thanks to a small price hike T-Mobile has made to its One Plus add-on.
For those of you who need a bit of a refresher, T-Mobile currently offers its One unlimited plan for $70 per month for a single line. A couple of big problems with that plan include the fact that it limits your video streams to 480p automatically and, though it allows you to use your phone as a mobile hotspot, you're limited to 3G speeds.
Those who don't like those restrictions can add One Plus to their line. This add-on allows for HD video streaming and gives you 4G LTE mobile hotspot speeds for the first 10GB. You also get extra, smaller perks like double speed for international data and unlimited WiFi on Gogo-enabled flights.
Up until today, the One Plus add on only cost an extra $5 per month, bringing the total cost of your unlimited plan with One Plus to $75 per month. Now, however, T-Mobile has increased that price to $10 a month, notably bringing its One Plus plan in line with Verizon's pricing for a single unlimited line. Though you don't get stuff like free in-flight WiFi with Verizon, the major features of both plans are similar.
When asked about the price hike, a T-Mobile representative told Business Insider that the $5/month price was merely promotional pricing that was only going to last for a limited time. Those who signed up for One Plus while it was $5 per month will be grandfathered in at that price, so you don't have to worry about it increasing to $10 unless you remove it from your account and reapply it later.
Update: It's worth noting that while T-Mobile rolls taxes and fees into the price of its One plan, Verizon doesn't do the same with its own unlimited plan. With that in mind, Verizon customers will end up paying more for a single line, despite the fact that Verizon's plan is the same price as T-Mobile's One Plus plan on paper.