T-Mobile's Music Freedom covers 11 more services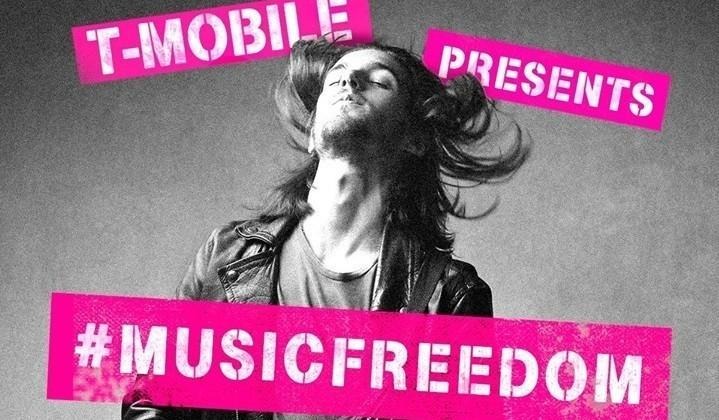 In mid-2014, T-Mobile introduced "Music Freedom," a perk under which subscribers can stream music from select streaming services without using up their high-speed data. The service has been expanded since then, with today marking one of its bigger expansions. T-Mobile has announced that eleven additional music streaming services are covered under Music Freedom, including TuneIn Premium, SomaFM, and more.
These services can be streamed by Simple Choice subscribers over LTE without using up one's high-speed allotment, the same as other music services that are already covered under Music Freedom. This continues to be one of T-Mobile's better perks, giving users the freedom to listen to music while on the go without it being a pricey habit. Recently, the carrier did something similar with video streaming.
All in all, Music Freedom now covers 44 music streaming services ranging from the biggest well-known services to smaller more niche offerings. When Music Freedom first launched, it only covered 7 services; says T-Mobile, at this point its feature covers 95-percent of music streamed through such services, meaning you'd be hard pressed to find something it doesn't cover.
This expansion covers the following services:
Aud.io High-fidelity internet radio

Dash Radio DJ-driven radio, zero commercials, 24/7

DatPiff Mixtapes, hip hop music, videos and underground

Jango Internet radio that plays music you'll love

KCRW Music discovery, NPR news, cultural exploration and informed public affairs

Noon Pacific A weekly mixtape of the best songs hand-picked from the best music blogs

Radio Danz The world's pure dance channel

SomaFM Ambient, downtempo and chill beats from well-known and unknown artists

Spinrilla Hip-hop mixtape downloads and streams with no downloading limits

StreamOn Streaming music services powered by StreamOn. Next-level streaming products for the next era of radio

TuneIn Premium 100,000 radio stations, 5.7 million podcasts, language learning and more