T-Mobile will pay you half your Pixel 2 to go with them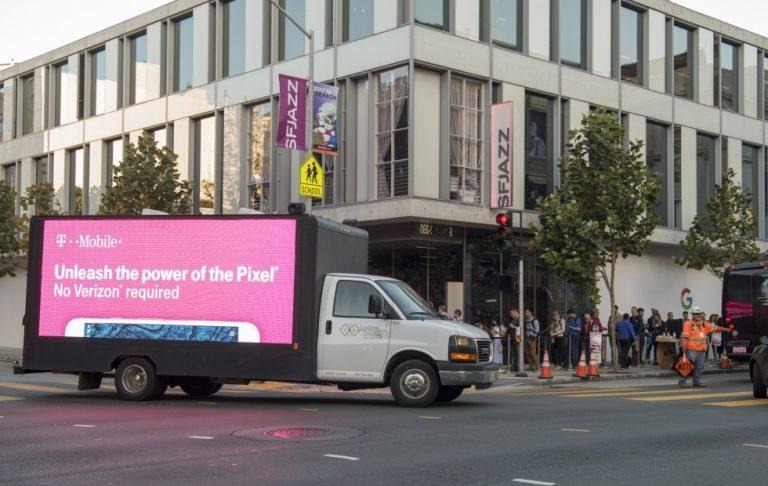 Google just announced the Pixel 2 and its larger sibling, the Pixel 2 XL. It also made the unsurprising but also unpopular decision to stick with Verizon as its carrier partner. Of course, you can always buy them unlocked directly from Google, but that would mean you already have a line to use. If you don't yet, or if you're looking to switch, T-Mobile is making a rather curious offer to pay you half the price of a 64 GB Pixel 2 if you activate a line with them.
So here's how the deal goes. You can buy your Pixel 2 or, when it becomes available, Pixel 2 XL from any source, be it Verizon, Google, or any other retailer. Then within 30 days, you port in a number or activate a new line, sign up for T-Mobile ONE and get that validated. T-Mobile will then mail you $325 in a MasterCard card in exchange.
Of course, if you bought it from Verizon, that would mean you already paid for a line with the carrier. Or if you bought the 128 GB Pixel 2, which costs $749, you are getting less than half that price back. Either way, it almost seems like a desperate attempt to get in on the Pixel 2 party it wasn't invited to.
T-Mobile's announcement minces no word in saying that Google should have chosen its network. While praising the Pixel 2's fast network hardware, T-Mobile didn't miss the chance to say how Verizon's and AT&T's networks are ironically slow. Of course, T-Mobile is currently in trouble for claiming to have the fastest network, but that's not going to stop it from saying so.
T-Mobile's "Bring Your Own Pixel" is open to both new and existing subscribers. It says that it's a time limited offer but hasn't yet revealed a deadline for the promo. You do have to register within 30 days of receipt of the device to qualify. AT&T hasn't made any similar plans to snatch up new Pixel 2 owners into its fold.